Raelle Tucker, one of True Blood's best writers, is now working on a show for the A&E network. Raelle, along with Carlton Cuse will serve as writer/exec producer on the network's take of the French zombie drama which has already received the go ahead for 10-episodes.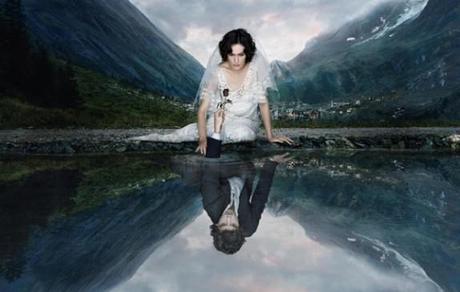 Bates Motel co-showrunner Carlton Cuse has already written the first episode and he and Tucker will write and exec produce the series together. Casting will begin immediately on the series, a co-production of A+E Studios and FremantleMedia North America. Production will begin in the summer.
Fabrice Gobert's Peabody-winning The Returned is based on the feature film Les Revenants from director Robin Campillo. The French series, which has been renewed for a second season stateside on Sundance TV, is an International Emmy-winning drama set in a French mountain town where several local people who have long been presumed dead suddenly reappear. They bring with them both positive and detrimental consequences. As families are reunited, the lives of those who were left behind are challenged on a physical and emotional level. Interpersonal relationships are examined with intrigue and depth as strange phenomena begin to occur.
"The Returned has the potential to be one of the most compelling drama series on cable, thanks to phenomenal scripts written by Carlton and Raelle," A&E GM David McKillop said. "We look forward to seeing their vision brought to life on screen." A&E's take on The Returned comes as the concept of the undead returning to life remains a hot one on both broadcast and cable.
We're sorry that True Blood has lost such a talented writer, but we're happy that Raelle Tucker has found herself such an interesting new project!  
Congratulations Raelle!
Read this entire article at hollywoodreporter.com