The Radio Flyer Ziggle is a great ride for any child.  It's a great invention and has no pedals.  It was easy to assemble and comes with four caster wheels.  Our 5 year old son has fun riding it.  He found it easy to maneuver.  All David did was twist the front, wiggle the back and go.  
The kids seen David riding the Ziggle outside.  They found it cool and never seen anything like it.
David can speed in any direction and 
spin out into action for 
360⁰ 
degree
.  
The Ziggle is durable and has solid steel frame.
The seat is adjustable and suitable for a child as they grow.  This is a great feature for my three boys.  My boys height are all different.
David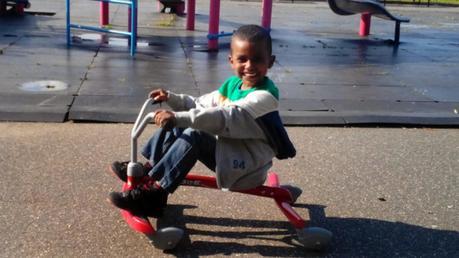 Davian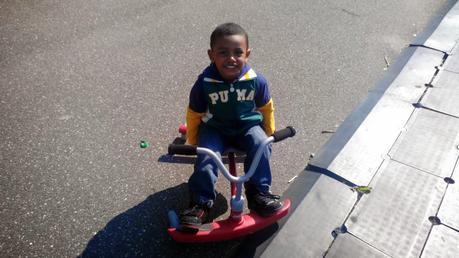 Davian our 3 year old rode the Ziggle for his first time.  He rode it smoothly and smiled. Both of our boys argued and wanted to ride it at the same time.  We had to let them share the Ziggle.  Sharing isn't always easy with kids.  It was the only way to keep them both happy.  We give the Radio Flyer Ziggle thumps up and recommend it for your child!

Watch a video clip of David riding the Ziggle below.




The Ziggle retails for $49.99 and suitable for ages 3-8 years.  You can choose to buy it in your child's color preference. It's available in colors red and pink.  Radio Flyer has an array of different products.  Find out what other products Radio Flyer has for your child at http://www.radioflyer.com/.  For deals and products like them on Facebook and follow them of Twitter.  

Disclaimer: Jyla's Three Of Us was not compensated for this post.  We received a Radio Flyer product in-exchange for this review.  We gave our honest experience in this review and is our own. We are disclosing this accordance with Federal Trade Commission's 16 CFR, Part 255: "Guide Concerning the Use of Endorsements and Testimonials in Advertising. Do you want to have your product featured email us at [email protected]