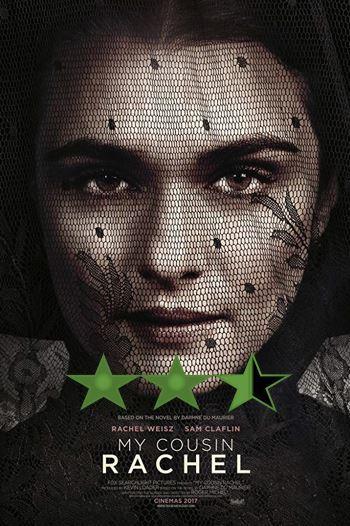 Director: Roger Michell
Writer: Roger Michell (Screenplay) Daphne Du Maurier (Novel)
Starring: Rachel Weisz, Sam Claflin, Holliday Grainger, Iain Glen, Pierfrancesco Favino, Simon Russell Beale
Plot: A young Englishman plots revenge against his late cousin's mysterious, beautiful wife, believing her responsible for his death. But his feelings become complicated as he finds himself falling under the beguiling spell of her charms.

Tagline – Did she or didn't she?
Runtime: 1 Hour 46 Minutes
There may be spoilers in the rest of the review
Verdict: Overly Slow Drama
Story: My Cousin Rachel starts when young man Philip (Claflin) gets letters calling for help from his close cousin Ambrose about his wife Rachel (Weisz) he goes looking for answers, only to learn that his cousin has died, believe Rachel was the cause of his death, he invites her to the family home.
When Philip starts spending time with Rachel, he learns of a different side and even starts to fall in love with her, this offers him a chance to learn about the tragic story of her previous love, showing his early feelings against her were misled.
Thoughts on My Cousin Rachel
Characters – Philip spent his life with his cousin until he got married moving away from him, only communicating through letters, become concerned about his cousin he searches for answers which gives him bad news and a new look on life, even if his jealously can cause his own problems. Rachel is the mysterious cousin's wife that comes into Philip's life after her husband's death and soon she doesn't seem like any of the letters created her to be. When we look at the rest of the characters none make an impact with Louise being a family friend who offers advice, while Kendall is the guardian trying to advise Philip.
Performances – I can't complain about the quality of acting in this film, Rachel Weisz and Sam Claflin are both strong in their roles without hitting the full levels that show us just how far their characters will go. As for the supporting cast they are mostly fine, they really don't have enough to do to stand out in this film.

Story – The story follows a young man trying to figure out just what happened to his cousin, with the only living connection to him being Rachel to whom he falls wildly in love with. This plays out like a mystery which is the interesting side to the story, though it falls into forbidden love that never really connects on the levels it was hoping too. The story doesn't feel as dark as it should, it focuses way too long on the romance or any of the mystery to stand out and teases too long into the sanity of Philip over the mystery. The other clear frustration with this story is that we focus too heavily on rich people having too much money for their own good.
Mystery/Romance – The mystery comes from not knowing just what is going on for the most part, it never connects us enough to know the truth because the romance overshadows everything when it clearly doesn't feel real or need to be that upfront.
Settings – The film keeps us in the rich society setting, which frustrates because we know they have too much money for their own good.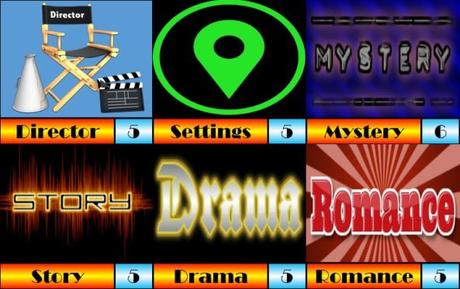 Scene of the Movie – The truth.
That Moment That Annoyed Me – The romance doesn't work.
Final Thoughts –This is a mystery romance that doesn't connect enough on either side, it falls flat and ends up feeling like something we could have skipped.
Overall: Romance without the sparkle.
Rating