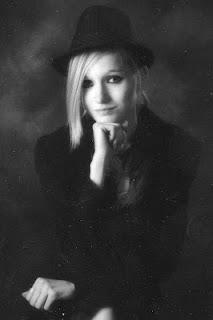 Rachel Hunter
Born in 1993,
Rachel Hunter
has always been fascinated with words and the intricate way in which they combine. Since a child, she has been an avid writer, winding vibrant tales and elaborate stanzas on folded bits of paper.
As the years passed, her love of words never died; her adoration for reading fared no equal. Always with her nose in a book, Rachel took fondly to works spanning all genres. Yet it was the compelling grasp of fantasy and science fiction that wrenched her fascination above all.
In 2007, Rachel was selected a state winner of the Minnesota Promising Young Writers Program. Accordingly, her winning poem, "It All Starts with Creativity", was published in An Anthology of Poetry by Young Americans.
Senior year of high school proved another momentous year. A winner of the Oklahoma Young Writers Competition, Rachel was awarded with publication of her "Sestina of Elven Regret" in the 2010-2011 anthology, Growing Voices.
In March of 2012, Rachel published her first short story with Trestle Press, titled, "Perfect Nothing", which recounted her harrowing relationship with an eating disorder and was also fueled by her passion for psychology. But her writing does not end there. While currently pursuing a degree in psychology and in the medical field at the University of Oklahoma, she aspires also to illuminate the creative spark of eager readers. In her desire to incite intrigue, she is simultaneously exploring new worlds and creating vast empires of her own. "Empyreal Fate" is only the first in her Llathalan Annal series. Indeed, it is only the beginning.
Visit Rachel's Blog and Website. Follow her on Twitter and see her at Facebook. And take a look at her Goodreads Author Profile.