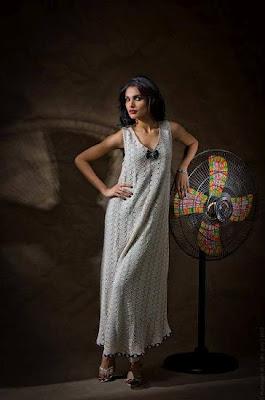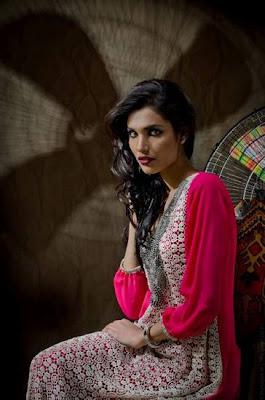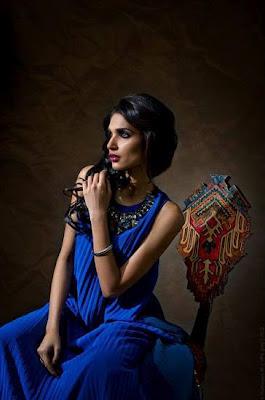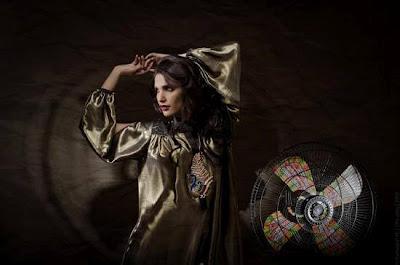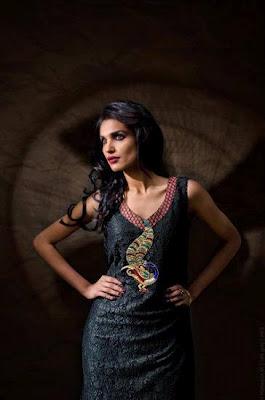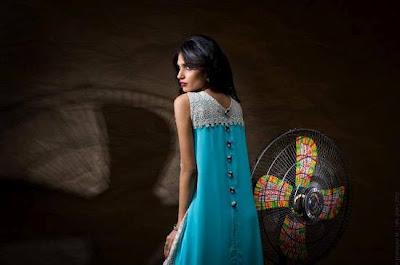 Rabeeya Moin is an outclass fashion designer of Pakistan Fashion Industry who aims to provide her customers dresses that redefine their personalities & can give them confidence look. He's recently launched Fashion Dresses 2012 for females which were showcased by photograph shoot for a renowned English Journal. All the latest fashion dresses of Rabeeya Moin Summer Collection 2012 are looking stylish & can mesmerize you at a first glance.
Rabeeya Moin is a gifted fashion designer & her collection reflects her inspiration from nature & arts. Eid ul Fitar is approaching & he knew that her customers would be in need for new fashion dresses which they can wear on this prestigious day & to full fill the fashion needs of her fans & customer he's put her in her imaginative ideas in designing eid new dresses & mark my words, these latest fashion dresses will give a hard competition to leading fashion brands of Pakistan.
Rabeeya Moin Fashion Dresses 2012 includes stitching trend of Pakistani Fashion 2012 which is long & flowy shirts. He's perfectly blended modern cuts in traditional designs & adorned the latest fashion dresses with lace & motifs. These stunning fashion dresses are ideal for females of all ages & I must say they perfectly fall in section of dresses for girls. All these fashion dresses are available at The Designers Boutique, located in Karachi & Dubai.
Take a peek in to Summer Collection 2012 by Rabeey Moin which is looking brilliant & in the event you discover a dresses of your liking, then do not forget to update your wardrobe because you do not require to stay behind the latest fashion trends. In the event you are not in Karachi, then you can also order these fashion dresses by e mail given below or you can also log in to Facebook fan page & contact the designer for dresses of your liking.
Pakitani Top Model, Amna Illyas Humayun is the beautiful model in this photograph shoot which was completed by Humayun M & Hairstyling & makeup was completed by Tariq Amins Salon.