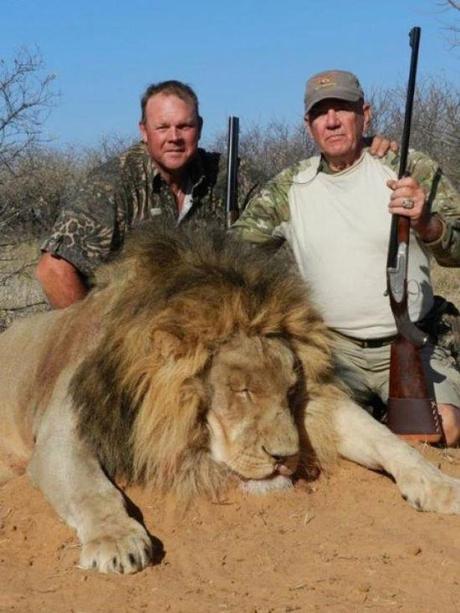 The Mirror
R. Lee Ermey has sparked outrage after posting these sickening snaps of him with lions he shot.
The gun-toting actor, voice of little soldier Sarge in the classic children's movie, proudly poses by the bodies of a male and female gunned down in an African hunt.
Ermey – who found fame as sadistic Gunnery Sergeant Hartman in 1987 Vietnam film Full Metal Jacket – had boasted of killing "Cape Buffalo, lion, lioness and ­wildebeest" on previous trips to Africa.
Animal rights' group Peta branded the 69-year-old, ­nicknamed Gunny, ­cowardly and cruel after he posted the pictures on Facebook.
A spokesman said: "It takes no courage to stalk and kill animals. Lions are treated as living targets for the arrogant and ignorant with more money that morals.
"Most people are appalled at someone like this man gunning down animals for a thrill, a trophy or a souvenir photograph. "