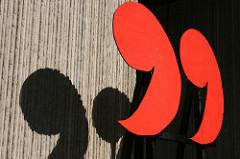 Photo: Quinn Dombrowski.
Here for your review is the last list of quotes about aging from my treasury.
You can find the first two lists from this series 
here
and
here
.
This caution bears repeating: I do not agree with every quote. Some depict aging in a negative or trivializing way.
However, I believe it's vital to respond to broadly circulated quotes in order to evaluate them. If a negative quote is popular, the underlying assumptions about aging should be addressed.
Offer your evaluation in the comments. Which is your favorite? Which rankles you the most? Which is the most ambiguous?
O 
Some people are old at 8 and some are young at 90. Time is a concept that humans created. Yoko Ono
P
Every child is an artist. The problem is how to remain an artist once we grow up. Pablo Picasso
It takes a long time to become young. Pablo Picasso
One lives in the hope of becoming a memory. Antonio Porchia
This is your life and its ending one moment at a time. Chuck Palahniuk
I think it's time we learnt to be as good at dying as we are at living. Sir Terry Pratchett
R
Wisdom is the reward for surviving our own stupidity. Brian Rathbone
Maturity is the ability to reap without apology and not complain when things don't go well. Jim Rohn
Beautiful young people are accidents of nature, But beautiful old people are works of art. Eleanor Roosevelt
Some poets are sincere in their youth and irreverent in old age (i.e., Yeats) while others are irreverent in their youth and sincere in old age (i.e., Wordsworth). Mary Ruefle
Happy old age is coming on bare feet, bringing with it grace and gentle words, and ways which grim youth have never known. Mary Ruefle
S
It is more fitting to laugh at life than to lament over it. Seneca
A fool thinks himself to be wise, but a wise man knows himself to be a fool. William Shakespeare
With mirth and laughter let old wrinkles come.  William Shakespeare (in
Merchant of Venice
).
I wasted time, and now doth time waste me. William Shakespeare (in
Richard II
)
With mirth and laughter let old wrinkles come. William Shakespeare
But memory / The relentless tide / Suddenly brings alive / A forgotten moment. May Sarton
The past is Now. / The tide rises and falls. / There is no shutting it out. May Sarton
Do not deprive me of my age. I have earned it. May Sarton
You don't stop laughing when you grow old, you grow old when you stop laughing. George Bernard Shaw
Much of the wisdom of one age, is the folly of the next. Charles Simmons
Be on the alert to recognize your prime at whatever time of your life it may occur. Muriel Spark
I'll never make the mistake of being 70 again. NY Yankees Manager Casey Stengel
Youth is wasted on the young. Attributed to Oscar Wilde and George Bernard Shaw. Aging blog:
Life's like a play: it's not the length, but the excellence of the acting that matters. Seneca
Happiness is nothing more than good health and a bad memory. Albert Schweitzer
Every parting gives a foretaste of death, every reunion a hint of the resurrection. Arthur Shopenhauer
Just remember, when you're over the hill, you begin to pick up speed. Charles M. Schulz
Adults are obsolete children. Dr. Seuss
Age is a very high price to pay for maturity. Tom Stoppard
Every man desires to live long; but no man would be old. Jonathan Swift
T
Don't judge me by my past. I don't live there anymore.  Petteri Tarkkonen
All we have is to decide what to do with the time that is given to us. J.R.R. Tolkien
I'm not going to die, I'm going home like a shooting star. Sojourner Truth. Aging blog:
Let us live so that when we come to die even the undertaker will be sorry. Mark Twain
Part of the secret of a success in life is to eat what you like and let the food fight it out inside. Mark Twain
Wrinkles should merely indicate where smiles have been. Mark Twain
The sage keeps her wisdom to herself, while ordinary people flaunt their knowledge. Chuang Tzu
U
Years may wrinkle the skin but to give up enthusiasm wrinkles the soul. Samuel Ullman
V
Some people are so afraid to die that they never begin to live. Henry Van Dyke
True terror is to wake up one morning and discover that your high school class is running the country. Kurt Vonnegut
W
It is best as one grows older to strip oneself of possessions, to shed oneself downward like a tree. Sylvia Townsend Warner
You only live once, but if you do it right, once is enough. Mae West
I think older women still have a full life. Betty White
The three ages of man: youth, middle age and "my word you do look well." June Whitfield
Memory...is the diary that we all carry about with us. Oscar Wilde
The soul is born old but grows young. That is the comedy of life. And the body is born young and grows old. That is life's tragedy. Oscar Wilde
One should never trust a woman who tells one her real age. A woman who would tell one that would tell one anything. Oscar Wilde
How young can you die of old age? Steven Wright
V
I would rather die of passion than of boredom. Vincent van Gogh
Y
One man loved the pilgrim soul in you, And loved the sorrows of your changing face. W.B. Yeats
At the age of 18, all young poets are sure they will die at 21 -- of old age. Marguerite Young
Z
That as long as we are remembered, we remain alive. Carlos Ruiz Zafo'n  
She is seventy, and she believes you try new things or you may as well die. Gabrielle Zevin
Related
:
Quotes about Aging: A through F
Quotes about Aging: G through N