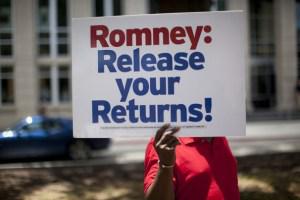 This from The Fix in the Washington Post:
"The truth — in politics and in life — is almost always less damaging than what the imagination can conjure. While the tax return debate is a no-win for Romney, he'd be better to lance this political boil once and for all. It's not going away and if he doesn't it's only likely to grow."
And grow is what Romney's situation is doing. He has to be

hiding something, and the longer he represses the truth the more obvious it becomes.