In case you don't know who Malala Yousafzai is, she is the young woman who was shot by the Taliban for protesting a ban on female education.  She lives in

the Swat District of Pakistan's northwestern Khyber Pakhtunkhwa province.  That is a place that has a similar attitude toward the "right to bear arms" that the gun loons profess.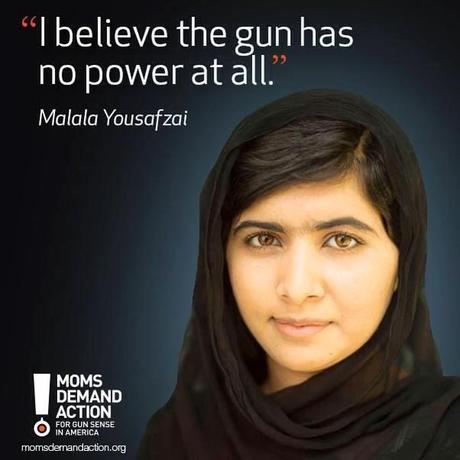 She made this comment at Glamour Magazine's Women of the Year Awards.
Nothing like living under the gun.
If that's your idea of freedom--I'll take the alternative.