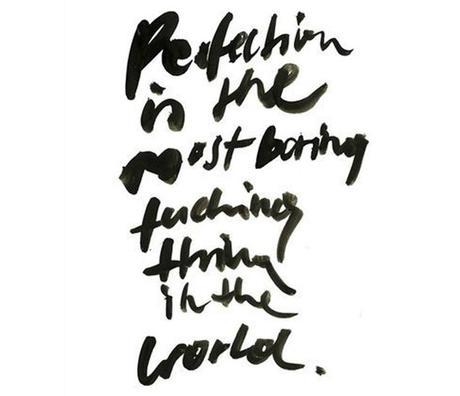 Oh ya, quote Friday is back and with a bang! I absolutely think perfection is overrated. Making mistakes is the best way to grow! And it usually always seems to work out in the end.
This past week I have been in Houston volunteering for my moms non-profit, Grammy's Cookie Convoy. It is an amazing project that sends giant chocolate chip cookies to the soldiers overseas. It is so amazing how a simple cookie, something we take for granted, means so much to the men and women serving. They always send notes saying how much it reminds them of home and boosted moral. I am so proud of my mom and everything her project is doing to help! For more information check it out here!
:: Weekend Links ::
: Thanks to Refinery 29 I now know how to throw the perfect wine tasting party!
: Yay! Shopbop is at it again! They added a LOT of new and exciting sale items to their already amazing list. A cold front moved in this week and this sweater has my name written all over it.
: Thank you Nordstrom for creating a list of wallet friendly sweaters all under $68! Incredible job! They are all so amazing!!
: Congratulations to the amazing Bailey, of Biscuit Home! They incredible home goods shop turned 1 yesterday!!! Be sure to shop their swag!