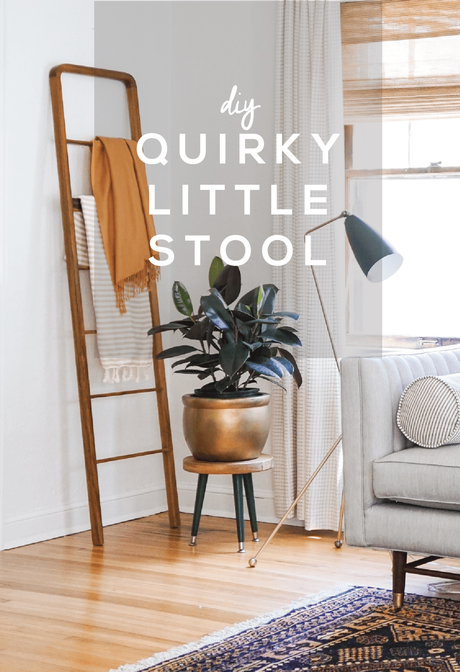 I'm a sucker for a quirky, little [ insert object here]. The kind of pieces with personality-ones that make the room, just by embracing their flaws, asymmetry, oddly tiny scale, etc. I think it's these unusual pieces that give rooms/homes personality, approchability and charm.
I initially made this quirky little stool for my back hall. I wanted a little corner spot to sit down and tie shoes or set a heavy grocery bag on. The original idea was to use 1″ thick wood dowels and attach them to the top with hangar bolts/angled plates. It ended up being a bit of a Pinterest fail-it was really tough to get the hangar bolts super straight in the end of the wood dowels and because of that the legs weren't very stable. Below is a shot of that version of the stool, where you can see it's crooked. I actually really like with the fact that it's crooked, but being unstable, no one could really sit or set anything on it. It was just taking up space.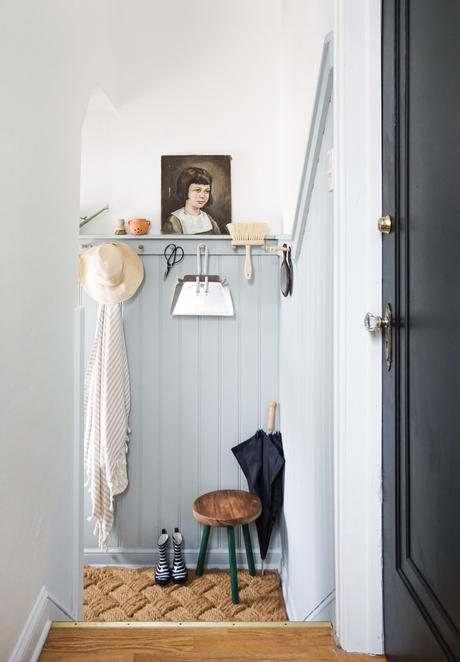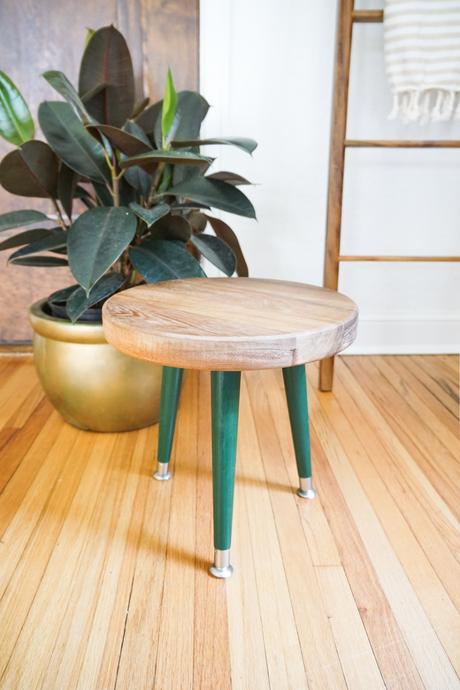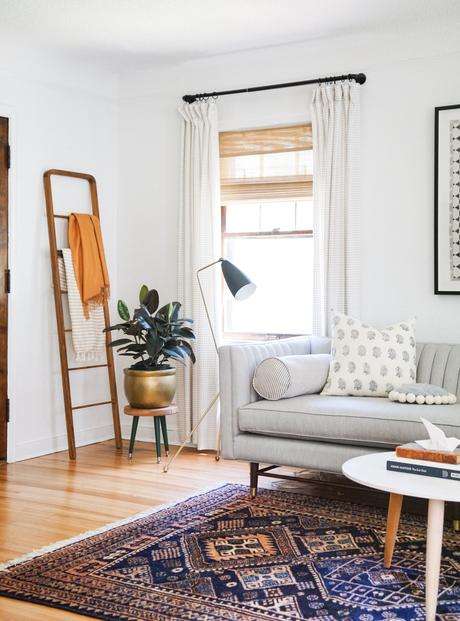 I think it's these unusual pieces that give rooms/homes personality, approchability and charm.
I decided to switch to pre-made legs that came with a hangar bolt already installed. Sometimes you just have to leave it to the experts. They're more MCM-feeling than I originally set out to create, but I still love this project.
The wood top is actually this footed tray from Target with the "feet" removed. It's perfect for a little stool.
Here's a quick run-down on this little love.
Materials: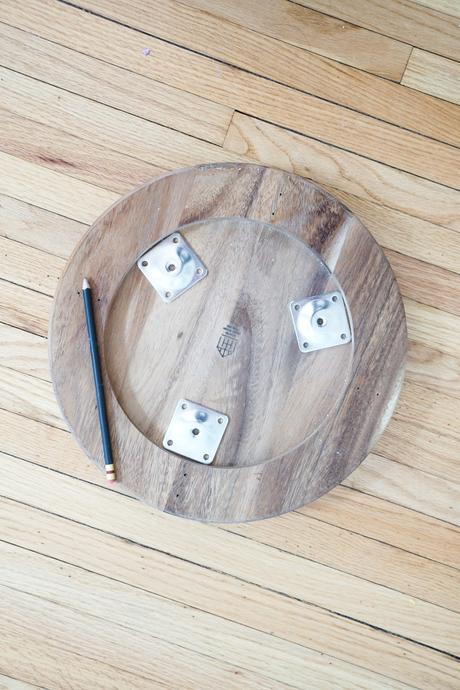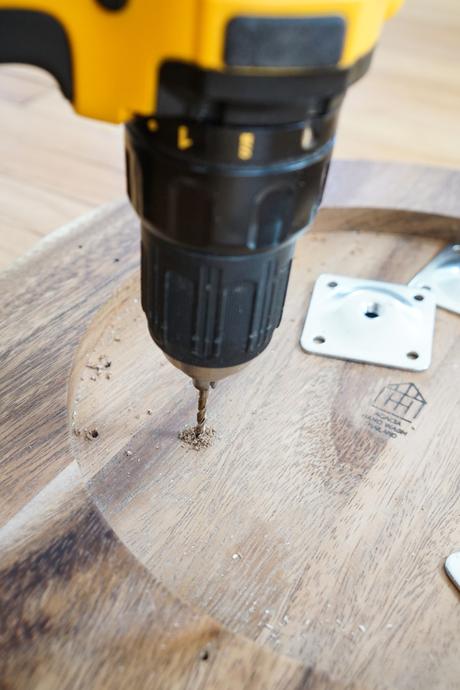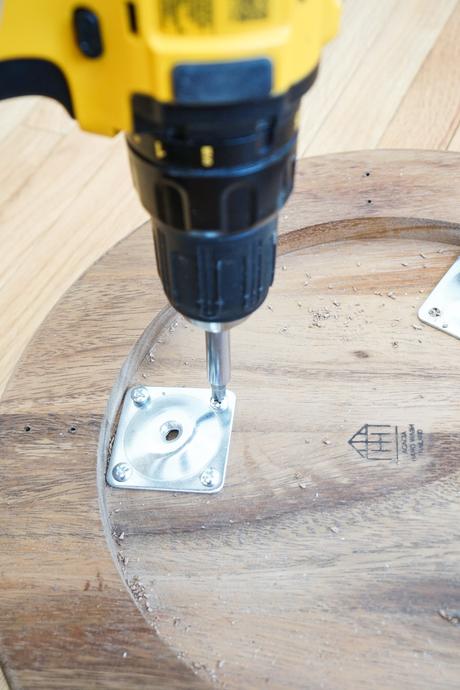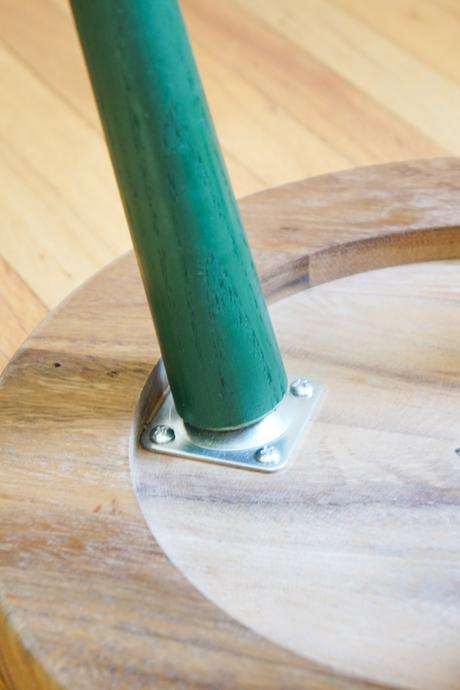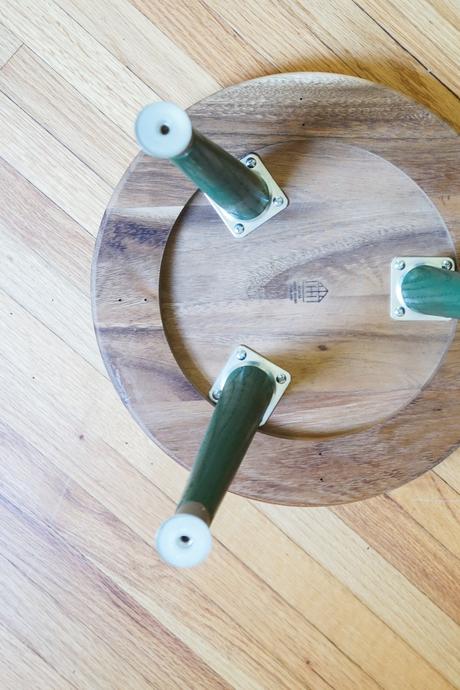 Remove the feet from the underside of the wood top by unscrewing the screws with a drill.
Evenly space the 3 angled plates around the perimeter of the underside of the wood top, and mark the screw locations with a pencil. The plates should angle down toward the outside edge of the wood top.
Drill pilot holes for the plate screws.
Screw the plates to the top via pilot holes.
Wrap the metal feet portions of the stool legs with masking tape. Spray paint the legs your chosen color.
Screw the legs into the installed angle plates.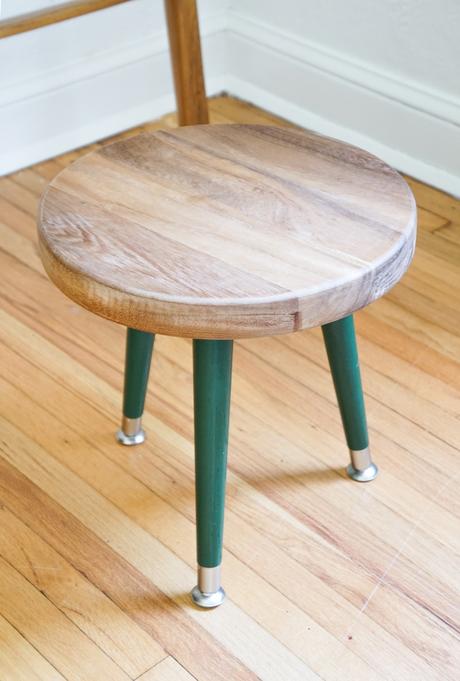 Read more about my back hall makeover here or peruse other DIY projects here!