I so love receiving things for me rather than my children and especially when it's something a bit more unusual, like this unique sweatshirt.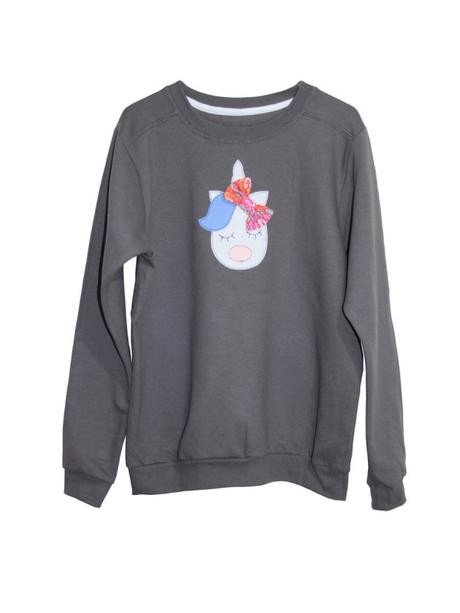 Of course I love unicorns so I sort of fell in love with this top when I saw it. I'm actually wearing it now too as I'm writing this.
My new unicorn top comes from a strangely named place called Not for Ponies. They have a few other animal themed tops for ladies like myself such a red panda and a cutie kitten but the unicorn did it for me. They don't just stop at tops for ladies either as there are clothing items for both kids and men, including a few festive themed pieces and a few accessories to buy such as bags and purses.
As for my new unicorn sweatshirt- I love it.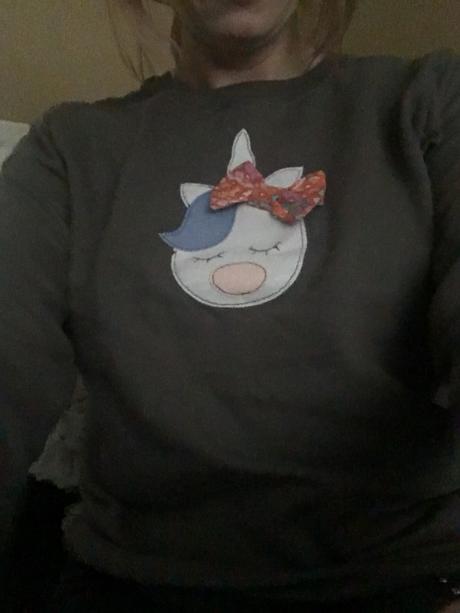 I decided not to include my head or face as my hair was a mess.
I do find it hit or miss when getting the correct size clothing from the internet. For this top I went for the small fitting - 8/10 size. It fits surprisingly well, no tightness, snug but plenty of room left and warm but not so warm that I'm sweating. I do love the little unicorn motif too, so cute.
It costs £28 for one of these and they come in sizes small (8/10) to XXL (16-18)