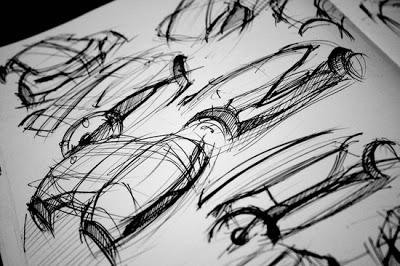 sketches by Tal Derry
Looking in Coroflot I saw this great quick sketching page made by Industrial Design student Tal Derry from Tel Aviv, Tal is a student at Shenkar College of Design and I think he is very talented, too.
I like his style (more british school than the american one), his drawing skills are really good I went through his portfolio and I liked it.
This is a very quick looking style excellent for fast ideation drawings, those that in school we make every 5 minutes...
Check it out at:
Tal's Portfolio
-