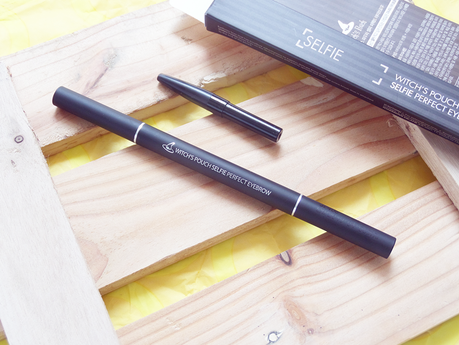 Eyebrow is life, don't you agree? Most people don't understand why I (and most girls out there) couldn't leave their house without one. I don't normally review eyebrow products because there's just too many of them in my stash. However, I just want to give you a quick heads up about my new favorite, Witch's Pouch Selfie Perfect Eyebrow.
You know me being a one helluva Korean makeup fan, and I love trying out new brands. I got this at Althea Korea for only Php150 and also come with a free refill.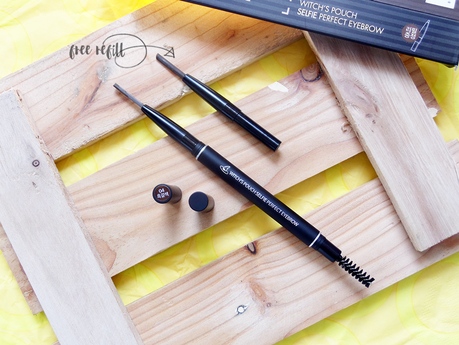 Witch's Pouch Selfie Perfect Eyebrow is a retractable eyebrow pencil. Compared to the usual ones, this has an oval shape tip instead of a rectangular. The soft texture of it makes application easy and smooth. I got the Dark Brown out of the 4 available shades.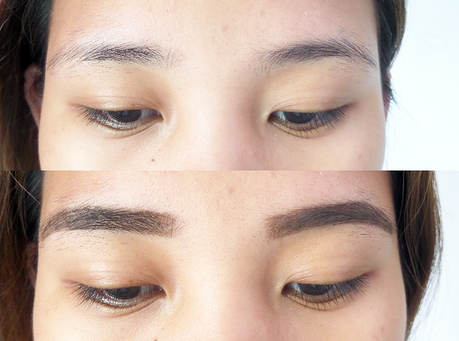 Please excuse my ungroomed brows.
Its pigmentation is just enough to fill out the spaces of your brows without giving it the over-drawn look. According to Althea, it is waterproof, but it's actually not. I can agree that it is water resistant, though. Still, it can withstand the heat without fading and stays throughout the day.
I guess, that's it. I'd like to end this quick review with a mandatory selfie of me wearing Witch's Pouch Selfie Perfect Eyebrow.
You can get it at Althea (link to the product) for only Php150!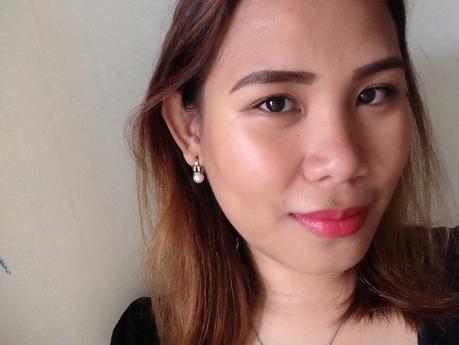 BLOGLOVIN

 | 

FACEBOOK

 | 

TWITTER

 | 

INSTAGRAM