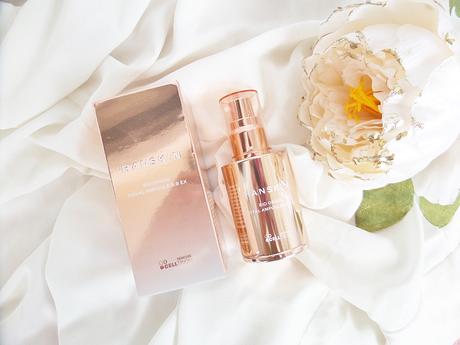 With Korean Cosmetics' beautiful packaging, I sometimes forget that Korean and Filipinos have way different skin complexion. That's exactly what happened when I chose Hanskin BIO Origin Royal Ampoule B.B EX to be one of my prizes back when I won a contest at CHARIS. Don't get me wrong, itis actually great; it has a nice finish and coverage that comes in a very sophisticated packaging too.
Compared to the usual BB Cream I have tried, Hanskin BIO Origin Royal Ampoule B.B EX has a rather unique skin benefit promises. The real ampoule B.B is filled with ampoule serum using Celtrion's dual-dissimilation technology that creates three-tiered layer of moisture. Meaning that this is actually best used by those who have dry skin, like moi.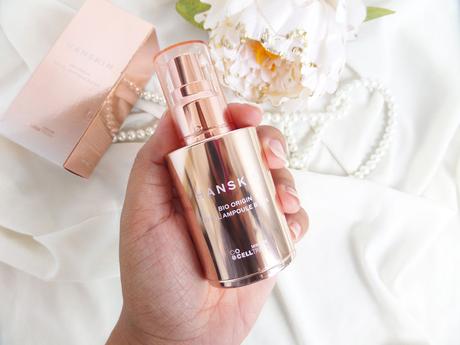 It is probably because of Celtrion's dual-dissimilation technology that makes this BB a lot more watery in texture than any other liquid base I've had. It is watery and has runny consistency which makes it lighter and easier to apply on skin. It also has a mild sweet and floral scent.
The finish is definitely dewy. That is actually what I like best about this product. My skin looks smooth and elastic after it sets. It is better applied with a sponge rather than a brush to avoid it settling on the pores of my face. Its coverage is light to medium, but is enough to cover tiny red bumps and scars around my cheek area.

My only problem is that Hanskin BIO Origin Royal Ampoule B.B EX only has one shade. And while it has benefits that truly benefit those with dry skin, its shade does not match my morena complexion. It looks too white and pale on me. And the white cast is crazy! I made a mistake using it during my graduation ceremony; all of my photos do not look good because I look like a clown whose face is so white and doesn't match the color of my neck. Argh! Take note that I even used my darkest setting powder and used a bronzer too.
Anyway, if you have fair or dry skin, then I highly recommend this one, just remember not to use it during an event where you know that there will be lots of picture taking. Other than that, Hanskin BIO Origin Royal Ampoule B.B EX is actually pretty nice. I still use it, but only during those days when my skin is so dry that no other liquid foundation works. At least, there's that.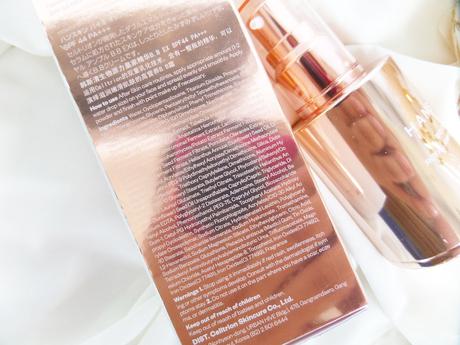 BIO Origin Royal Ampoule B.B EX
Where to buy: https://hicharis.net/mhishatty/f8

BLOGLOVIN
|
FACEBOOK
|
TWITTER
| INSTAGRAM