Though it is so hot and humid, I am glad that it has been raining nearly every day and the dry spell seems to be over. 
I bought a packet of marshmallow on impulse the other day.  Perhaps I was thinking how my girl used to stuff her two cheeks with marshmallows and call herself a bunny. 
This was so easy and I love the idea of not having to scrub my plate after this treat.
A quick and easy treat to serve on impromptu.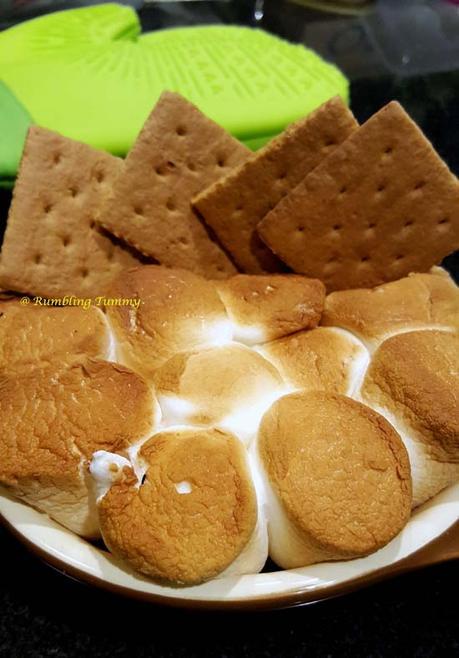 Now let's dig into this Quick and Easy Smore treat.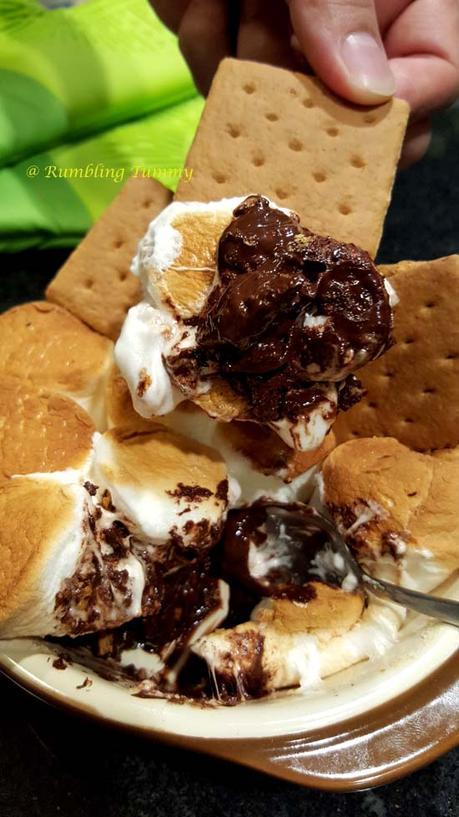 What you need:
MarshmallowChocolate (any chocolate of your choice)Graham biscuit
Method:
Preheat airfryer to 170

°C

.
Crush Graham biscuit and coat the bottom of the serving dish evenly.  
Pour a layer of chocolate onto the cookie layer.  Spread it out evenly.
Place marshmallow over it as show.
Bake for 4 - 5 mins or until golden brown.
Serve immediately.
If you have enjoyed this post by Rumbling Tummy, be sure to follow this Rumbling Tummy on Facebook, Instagram, Pinterest, Twitter and Google+.