Over the long weekend we made the long pilgrimage home for the first time since October last year…and boy was it nice to get out of the city! Having grown up with so much space, escaping the rat race recharges the batteries. The city envelops a person…the concrete, the height, the noise. Standing on Adelaide St at 5:30pm amongst the swell of exhausted humanity – well that just makes a person like me crave the open space, the fresh air and lack of people…it makes me crave home.
This post is going to be all about nostalgia. Those little snap-shots of memories which are part of my love of the country and are why I love to bake recipes which reflect my upbringing.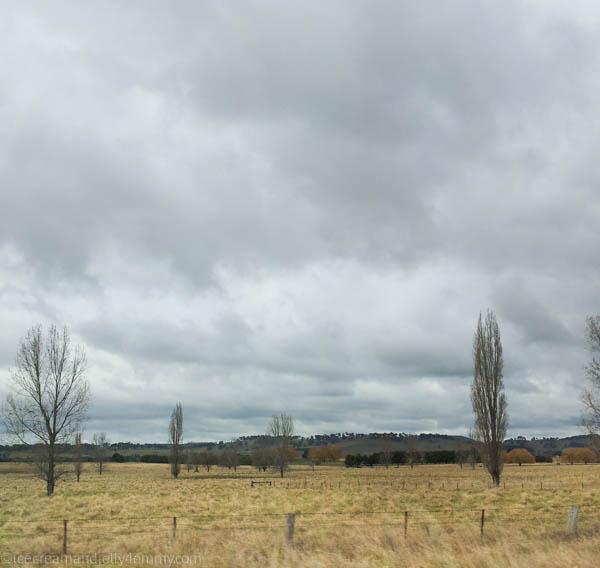 Grey skies
One of the pleasures of hitting the road are the small gems along the way.  Country Australia has some beaut towns. Many are crumbling and are well past their glory days, whilst others a tenderly restored with pride. Both offer a warmth to travellers especially on a dreary day with a LONG drive ahead. Glenn Innes on the Northern Tablelands is one of our pit stops along the way with gorgeous highland weather, it is pretty well always cool. It is a town full of stunning late 1800′s buildings, it just oozes country charm.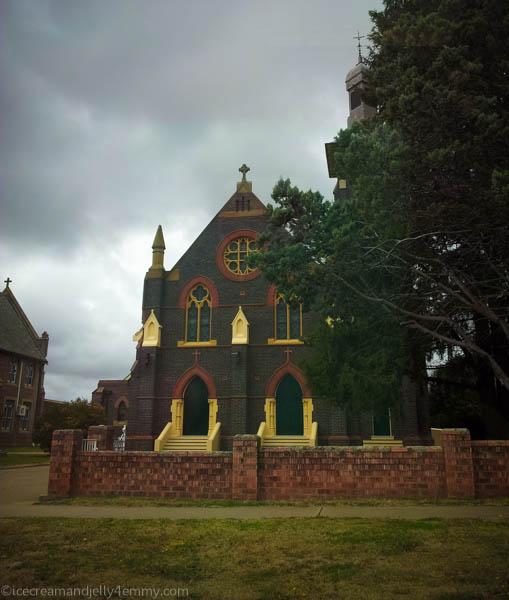 Church mouse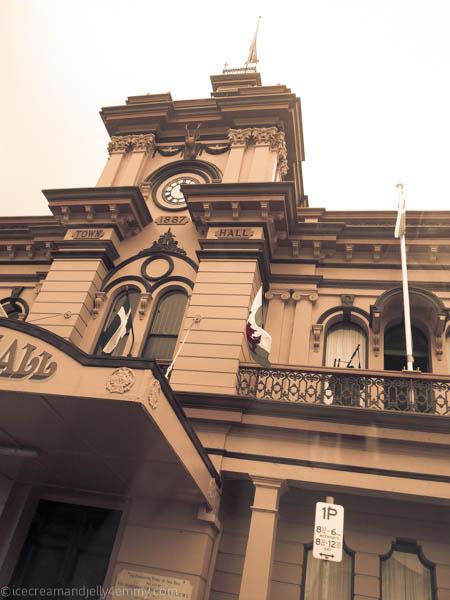 Glenn Innes Town Hall – A grand old lady.
It is a shame that we are always driving through, only stopping long enough for lunch in a fab little cafe. A mean spicy pumpkin soup and freshly baked bread rolls is divine respite from the cold weather.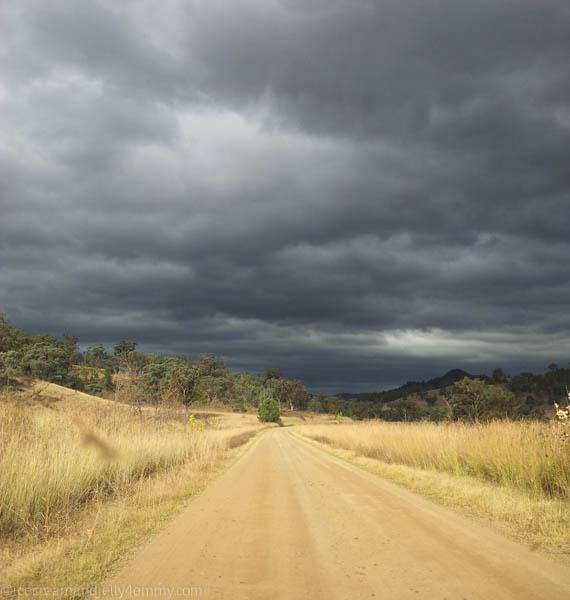 The road home…
Seeing rain clouds gathering over the farm is such a welcome sight…April was completely dry, which is not what you want coming into winter.  A little bit of steady rain can transform the countryside from a dust bowl to paradise in the blink of an eye. There is nothing equal to the smell of the first drops of rain falling onto the soil.
Whilst I was home I popped over to an old house on one our our family properties, which when we were kids we would scare each other silly with stories of it being haunted. Now I look back with fond memories of when family friends came to visit and stayed in the house…it is amazing how having people who love it and stay there keep a place young. It seems to have aged more sitting empty.
Now I wonder about the people who made this house a home, who tended the giant hearth which fills an entire wall of the kitchen. The ancient wood stove was once state-of-the art; I'm sure it was once the pride of the original homemaker.  Hell, I know how excited I am with a new kitchen appliance! I could only imagine the joy of a real stove when home was a remote outpost in post-colony days.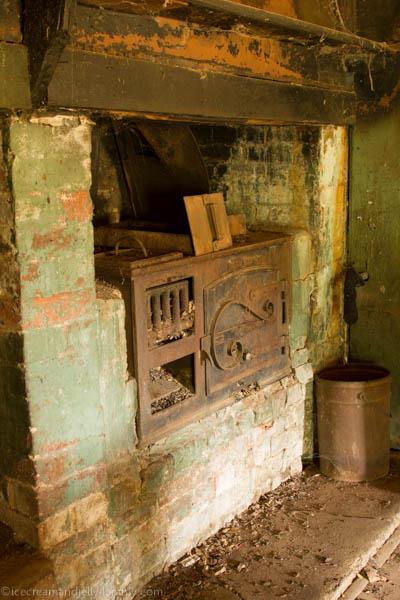 State-of-the-art appliances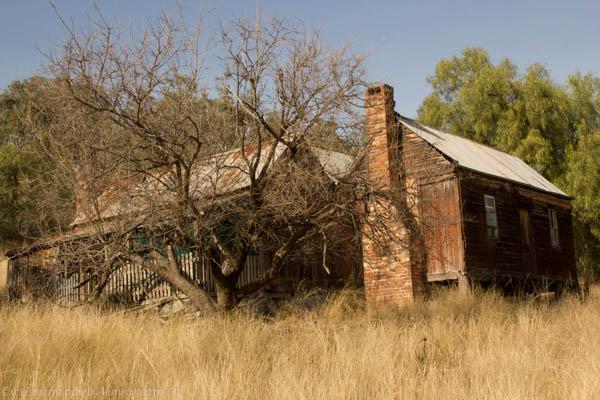 Prospect – the house that was once a home.
It was so nice to go home, even though it was only brief. Seeing my family at the local bowls club, catching up with my Granny and Aunty Jean and helping Dad pull up a water bore; we packed in a fair bit. Though I am still kicking myself for not taking my camera to Aunty Jean's…the sun was setting over her vege garden and the orchard, casting long shadows and a beautiful warm glow over her heirloom vegetables.
*Sigh*
To do:
1) Go home more often
2) Sit down with Aunty Jean and write down her gardening hints and tips
3) Learn the art of baking a sponge
Next Post: Stop by for an Apple Tea Cake, a recipe from an Ex-Woman's Auxiliary Australian Airforce – Newcastle Recipe Book.