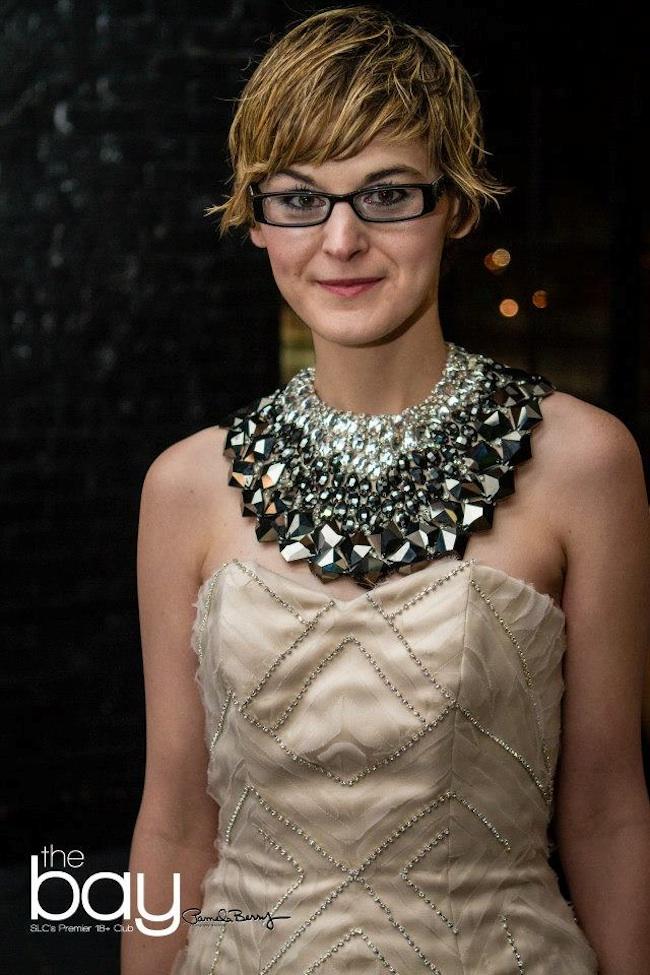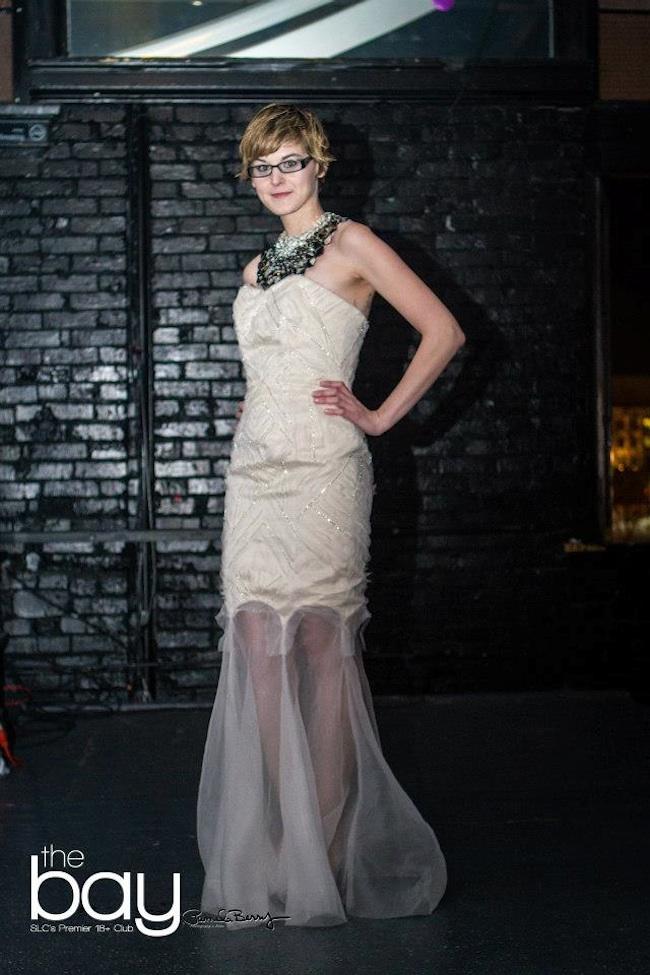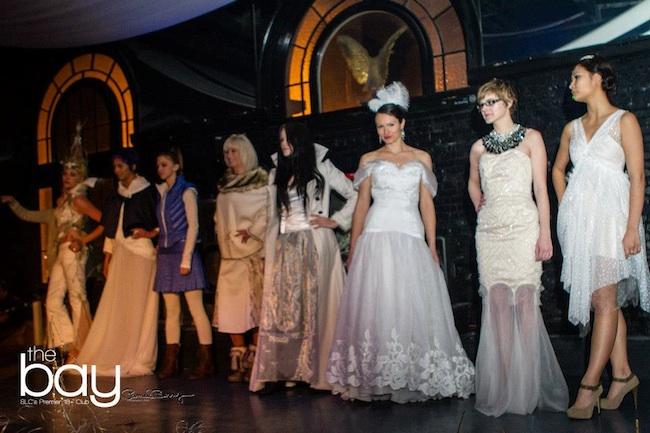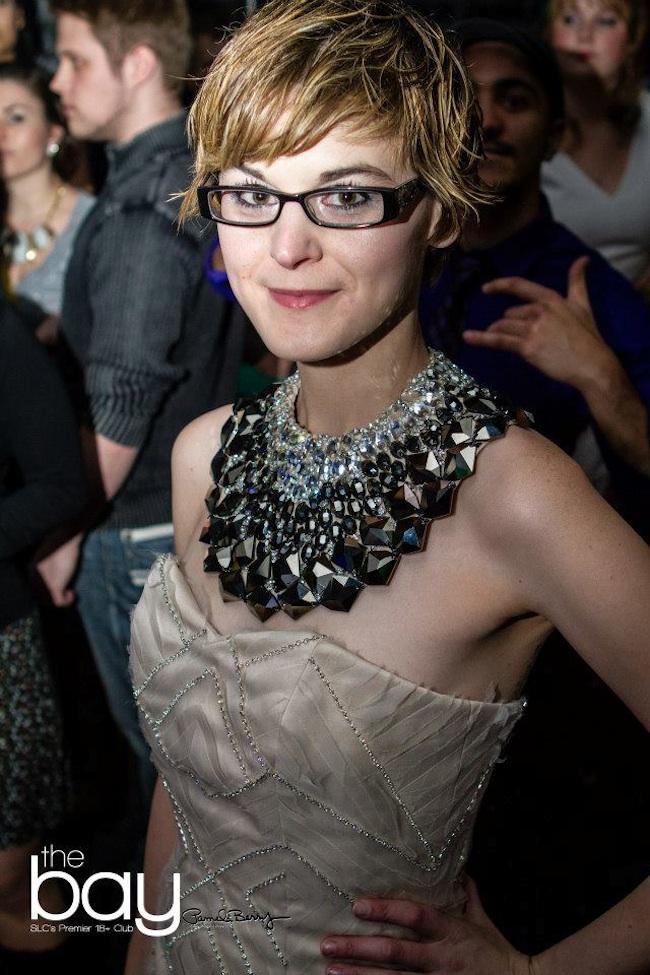 Photos by Pamela Ann Berry, professional photographer at The Bay.
Dress designed by Ellen Switzer, president of the SLCC Fashion Club.
Previously modeled at the Institute's Benefit Fashion Show.
Despite the massive snowstorm that snowed most potential partygoers in Saturday night, the Salt Lake Community College Fashion Institute's 
Snow Ball
 at The Bay was a hell of a lot of fun. It was pretty obvious that most peeps at the club that night had no idea it was going down, but they were good sports (for the most part) and played along nicely. All of the designs were absolutely gorgeous, and although Ellen's masterpiece didn't win the People's Choice Award, she did take second place in the school competition and hers was by far my personal fave (and I'm not just saying that because I was her model, that gown nearly floored me the first time I put it on). The winning design, by Lindsey Piereder, was a frosted, polka dotted and draped knee length piece that was flirty and adorable (the one next to me in the group photo above, on the far right). You can see more photos from the event in
the Snow Ball album
 on The Bay's Facebook page.
I can't quite get over how utterly amazing her neckpiece is, and how perfect it is with this dress. The hardness of the crystals provides an intriguing juxtaposition to the soft, flowy lines of the dress - lines that are almost blurred by the silk organza topstitched and cut open to crack over light beige satin, and glittering rhinestones like ice trickling down the form that give it shape.
All that being said, I think the neckpiece would be just as lovely with a fitted tee and a sexy pair of black skinnies or a cute skirt - just the right amount of bling for a holiday party without having to get too trussed up. Hell, it'd even make blue jeans and converse party approps. 
Ellen is selling this handcrafted beauty for just $150
; if you're interested, 
email me
 and I'll put you in touch with her.
This may have only been my second event walking the runway as a model, but it's been a whirlwind of fun and I 
love
 meeting new people. I might be "too old" to start a career as a professional model (seriously, I'm only 26 - wtf???), but it's a new hobby I can see myself getting quite wrapped up in - not to mention the invaluable glimpse into the backstage, inner workings of the fashion world. 
The first and most important lesson I've learned as a model is to always, always, always stand up straight
 - you never know when a camera might be pointed your way!
Many thanks to Pamela Ann Berry, the talented photographer who took these beautiful photos, as well as the rest that can be found here.