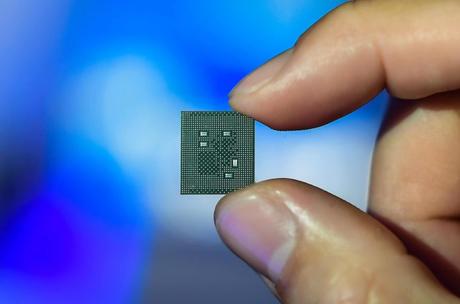 The year is about to end, and smartphone manufacturers must already have plans for their flagship devices of the upcoming year. To fulfill those plans, they need an improved mobile chipset in order to beat the performance records their devices had set earlier this year. Qualcomm, the leading chipset manufacturer, has come up with Qualcomm Snapdragon 865, its latest processor for flagship mobile devices. The model number increases by ten every year, so no surprises in the name.
Qualcomm Snapdragon 865 features
The new chipset brings important upgrades in the fields of camera performance, Dolby Vision HDR display, and 5G. As expected, the processor will be faster than its predecessors, and will drain less battery in comparison.
Whether the world will have 5G signals in 2021 is still unclear, but the latest chipset for smartphones now supports a maximum 5G speed of 7.5 Gbps. For comparison, this figure was 5 Gbps in Snapdragon 855.
Artificial Intelligence
Calculations pertaining to machine learning and neural networks will be twice as faster. In layman terms, virtual assistants like the Google Assistant will work much faster in 2020 flagships.
Image processing
The Spectra 480 image signal processor (ISP) is redesigned to process up to 2 gigapixels of data per second. To put things in perspective, it is enough for handling 200-megapixel photos, 8K videos, and 720p slow-motion videos at 960 frames-per-second. Videos will also be able to support Dolby Vision HDR.
Performance
Qualcomm claims Snapdragon 865 is up to 25 percent improved in terms of computational and graphical performance. Gaming is expected to be closer to the desktop experience, with improved reflection and lighting effects.
Wi-Fi and Bluetooth
Wi-Fi 6 is now supported. This brings speeds of up to 1.8 Gbps to the devices. Bluetooth 5.1 with super wide band voice over Bluetooth will improve audio performance.
To quote Alex Katouzian, Senior Vice President and General Manager for mobile, Qualcomm Technologies,
"Snapdragon 865 supports the world's most advanced 5G connectivity and features, raising the bar for what a mobile device should be. It's the culmination of Qualcomm's more than 30 years of wireless leadership and innovation."
And now we wait, to see how the smartphone manufacturers will exploit the benefits provided by the Qualcomm Snapdragon 865 chipset. Brands like Google, LG, OnePlus, Samsung, Sony, Xiaomi, and the rest will already be working on the same.

Ankit writes code for a living. He reviews gadgets and books in his free time, and believes in the magical power of a strong cup of coffee.