It was again time for the Qatar Motor Show, which debuted last year, as usual there were top car makers demoing cars only a Sheikh could afford, but new this year was a drift show, a Freestyle Motocross (FMX) show and even a Formula One street demonstration.
The week leading up to the Motor Show, Shell (who recently completed the words largest GTL plant in Qatar) organised a Scuderia Ferrari Formula One street demonstration, held on the Doha corniche. After an hour or so of delays the show began, a Ferrari F2008 driven by Marc Gené, completed a number of laps, Sonya and I had never experienced the speed and noise of a F1 car before, and it was interesting trying to get good photos as it zoomed past.
In the evening Friday we decided to visit the main Motor Show, I think we went at the most crowded time, as the Qatar Exhibition Centre was packed. All the car makers were their with their luxurious makes, some of the highlights were the Porsche Panamera GTS, Audi R8 GT Spyder, Bentley Continental GTC and Lamborghini Aventador. Similar to the cars the girls were also nice eye candy.
When we left the Exhibition Centre, we couldn't resist the noise coming from next door, we approached to find the Red Bull Outdoor Show, we waited a little while for it to start, then we were entertained with a two car drift show, the highlight being when they simultaneously drifted donuts around a camera-man. After that was the Freestyle Motocross (FMX) show, where three motocross bike riders perform jumps and stunts, the most impressive being the dangerous backflips. The highlight of the outdoor show was streetbike freestyle rider Chris Pfeiffer, who performed some amazing stunts that left you wondering how he did not lose control of the bike.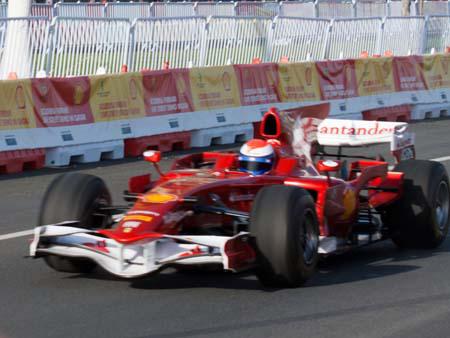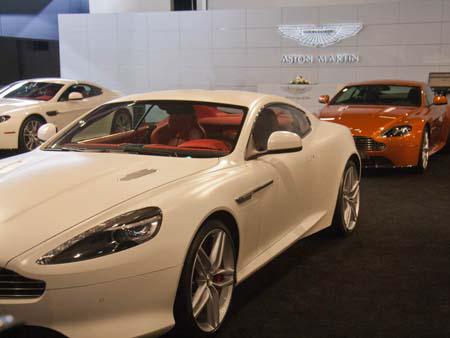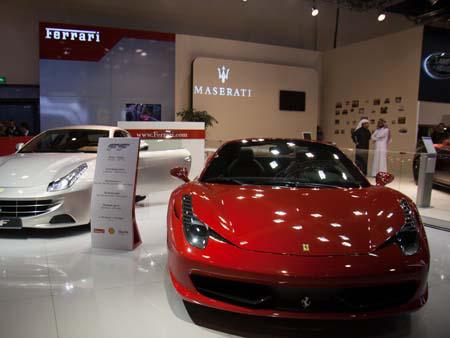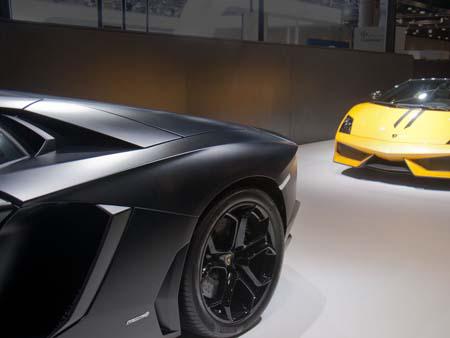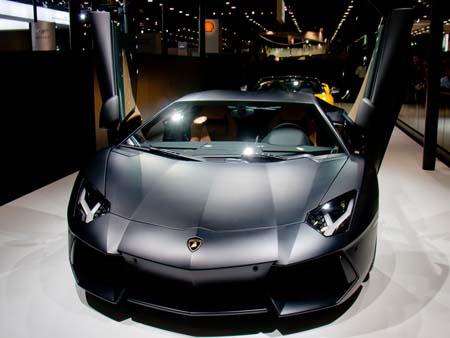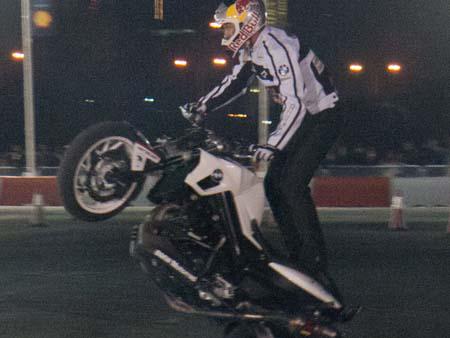 25.35019152833951
51.52228221815494