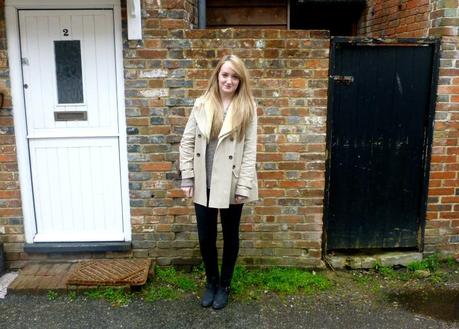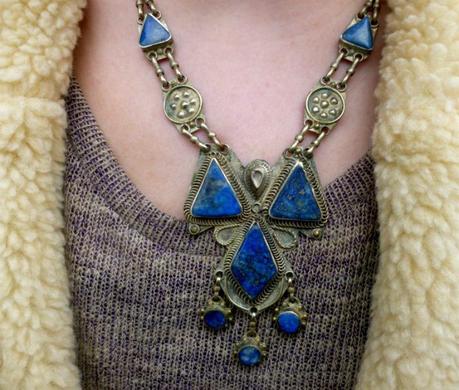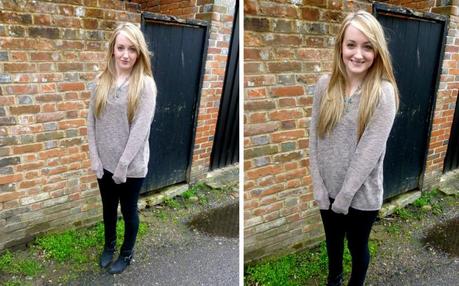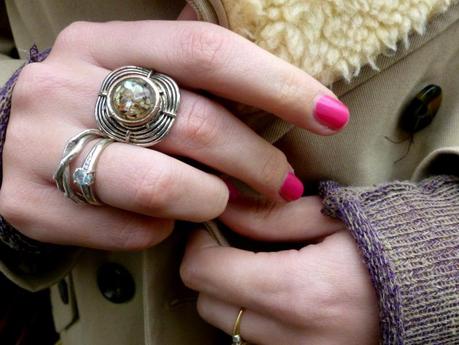 Jumper: Topshop
Jeans: Topshop
Coat: Urban Outfitters
Boots: ASOS
Necklace: Mum's!
I wore this out the other day to do a spot of charity shop scouring for the new flat. Was introduced to a gorgeous furniture/home shop near me which I will definitely be paying a second visit to once I've moved in! 
Love this necklace of my Mum's; follows on quite well from yesterday's Wednesday Wants post on statement necklaces. Looking forward to going shopping and snapping some of them up - definitely the New Look spike one.
I've posted about this coat before - reduced from £98 to £20 in Urban Outfitters online earlier in the year, such a bargain and I wear it loads. Its perfect for this time of year when its not overly cold, but could chuck it down at any minute!
Have you picked up any great sale bargains this year?