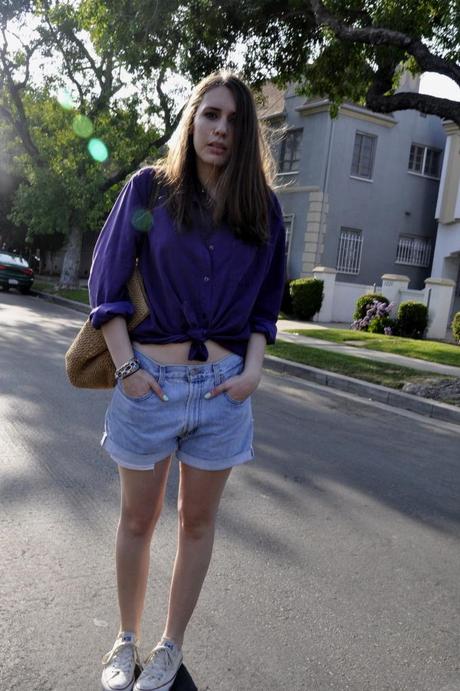 suede button up, levis denim shorts, j crew farmers market tote, chucks
LA is just getting better and better, and will be even better when J gets her ass back here.. too be continued. 
the weather is just marvelous, i feel like frolicking around town. so here i go to brunch with the brothers!
xo, C