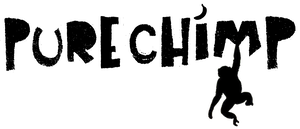 Pure Chimp are a company based in Cambridgeshire in the UK and were only founded quite recently in 2013. They offer quite a small range of products which are all 100% natural.
Pure Chimp Super Cream
is a multi-purpose natural cream which can be used for blemishes, stretchmarks, scars, inflamed or dry skin, sensitive skin, sunburn, itches and rashes. It is also 100% natural and handmade, vegan friendly and not tested on animals.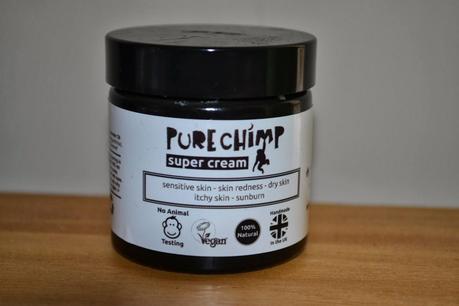 It can also suitable for sufferers of eczema, psoriasis, dermatitis, rosacea and acne. I suffer from dry skin round my mouth and nose and as of late have been suffering from really dry skin on my elbows and knees. My elbows are that dry they are sore and really red.
Pure Chimp Super Cream
costs £9.95 for a 60ml tub and £14.95 for a 120ml tub. Considering a little goes a long way, I think that's a pretty good price.
The cream comes in a black glass screw lid tub. Aesthetically it looks great. It's a simple design with the product details on the label. I like the design and it looks great on my dressing table.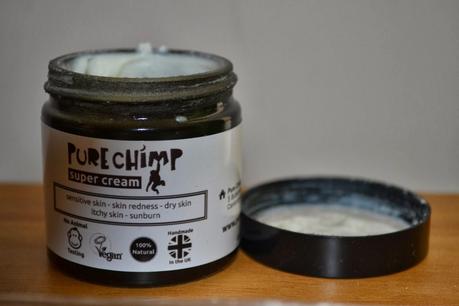 The cream itself has the texture and color melted vanilla ice cream. It has quite a runny consistency. It's quite unusual when you first try it. Instead of feeling smooth and soft like most creams it has a grainy texture. The grainy feeling disappears as soon as you start to rub it into your skin. The cream but leaves an oily layer on the top of your skin. It actually looks as though you've used a form of oil rather than cream.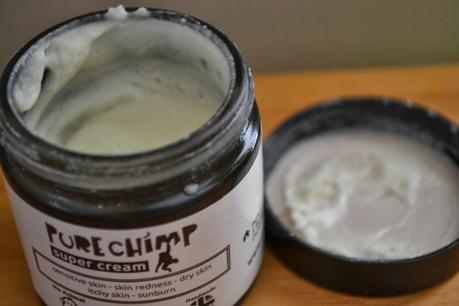 After using the cream my skin feels EXTREMELY soft and smooth. Personally I find it more suitable for my body rather than my face. Even though I've only been using it for a week or so the skin on my elbows and knees is almost back to normal and is no longer sore.
Now that my C section scar is pretty much healed over I'm going to start using the super cream on that and the 6 annoying stretchmarks I have on my stomach. 
I really like the scent of the cream too - it smells fresh and reminds me a health spa or relaxing spa treatment.
Overall I am pretty impressed with the cream. It's super moisturising and will be especially good when the weather is cold. I think I'll be more likely to use it on my face during the colder months.
*I was sent the item free of charge for the purpose of this review however all thoughts and opinions are my own.*