I never thought I would be writing a post regarding babies so soon after marriage, but the question has been asked far too often this week. If you follow me on Pinterest (if not, check out my boards by clicking here), you probably have seen a lot of pins regarding babies. I totally can see why one would assume I was pregnant or even trying to become pregnant based off the pins… but, please let me assure you… WE ARE NOT PREGNANT! LOL!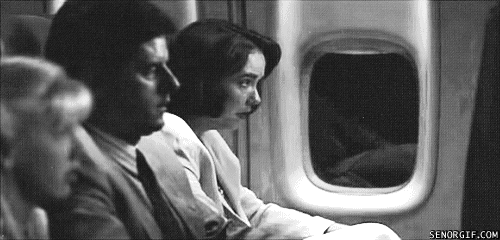 Photo Credit: Giphy.com
I am simply pinning for family and friends who are preggers. I love educating myself so I can help them if they are ever in need. I want to be the best auntie/cousin/friend to my future (or current) little nuggets. Plus, who doesn't love seeing adorable baby clothes that can be purchased for someone you love?
We are so happy with being newlyweds and enjoying life together, just us two. In the marketing world, many would refer to us as DINKS (Dual income, no kids). We are proud dinks… for now. Aside from the current benefits of being newlyweds without children, my body is not ready for a baby. After all I have been through in the past year, I owe it to my body and mind to recover.
It is imperative that we take care of ourselves. Before I can take care of a sweet baby, I need to take care of myself. Now, if God were to bless us with a baby, we would never say no. Ideally, we would wait another year AT LEAST. We have family members with kids that we get to spoil and snuggle already. That should keep us occupied until we are ready for our own!😉
Now, let's talk puppies. David and I love dogs. If we lived in a home with a large backyard, we would probably breed dogs or something. Unfortunately, we live in a one bedroom apartment with NO room for more than one pup. Even Koa Bear struggles in this small space. Thankfully we are close to a dog park and open fields for playing.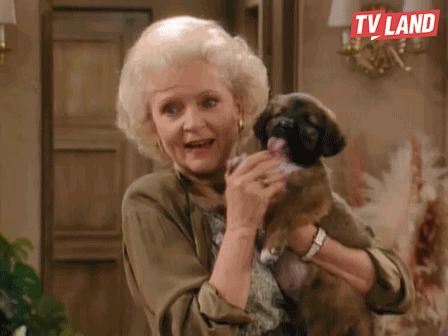 Photo Credit: Giphy.com
When we are no longer in an apartment, I am certain we will rescue another pup. Much like raising a baby, we need to be financially comfortable and 100% ready to take on the responsibility. Koa is a hyper, lovable, and incredibly adorable pup already. More than one Koa may be too much for us to handle this early. Side note: if you know of anyone selling pups… still ask us. There is a 97% chance we will change our minds once we see the little stinker!😉
Assuming you are still reading… This post was a fun way to check in and give slight updates on some of our life plans. We love children and animals. So, when the time is right, I am sure you will read about our next adventure!