Had to take Cici to the vet AGAIN because her rear end was all red and swollen near her tail. Turned out that she needed to have her anal glands expressed (which I suspected)… and it turned out that she also lost 2 pounds (last time she gained 6 pounds, so this time she lost 2, she only gained 4 pounds then of the 14 she has lost in total)… have to pig this girl out, any suggestions???  vet said I just feed her even more food, am already giving her three meals a day plus treats. It is making me somewhat nutty that she is still so skin and boney.
The vet admitted that Cici's skin is better even though she is still somewhat itchy. However, I did NOT enlighten her that I stopped the antibiotics. She wanted me to give her steroids but I have opted out of that too.
I called our local health food for dogs store (yes there is one in Carmel) and asked what they would suggest (sometimes the MOST obvious things you do not think to do until you do think of it)… this was after I ordered some special doggie shampoo from Amazon that turned out to be NOT so natural and made me ill… smelled like a combo of hair spray and those plug-in fragrances, two odors that are not not not all natural and get me sick.  I washed Cici with the shampoo and now she smells like that, ugh. But the company said they give 100% refund so I called Amazon and asked what their policy is and thankfully they said they would take it back, too. Refunded my card and sent me a link to print out a shipping label, too so I do not even have to pay the shipping charges. Gotta love Amazon for that !!!
Moving on in this saga, so I called the raw food doggie store, The Raw Connection, in Carmel and asked for their suggestion of an all natural doggie shampoo that would stop the itchies. And they told me about Miracle II Soap and Neutralizer (Liquid and Gel). She said it worked really well for her white poodle. I decided to give it a try. They had it on Amazon but I did not want to wait so we toodled on down to Carmel after the vet and got the moisturizing shampoo and gel.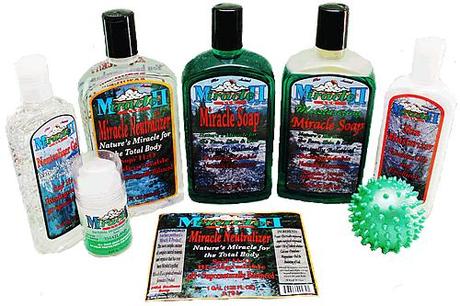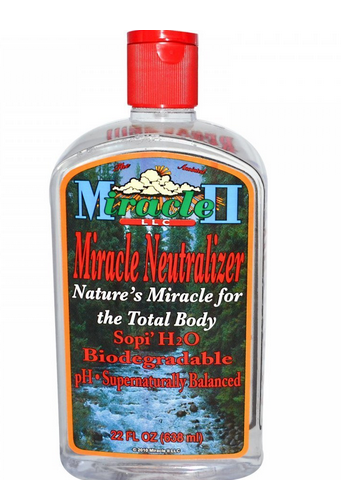 This stuff is lauded to be good for just about EVERYTHING (I googled it)… so far have not given Cici another bath because TWO baths in ONE week would surely make her leave me. But I have used the gel on her icky areas (where she chews on herself until red, raw and bleeding) and voila, works!!!  also have rubbed the gel onto my osteoarthritis knees and seems to eliminate the pain, so am a happy camper.
Not cheap and there is the gel (which I bought) and the neutralizer liquid which I still plan to buy. The liquid can be taken internally for various reasons.
Fleas and Ticks:
Shampoo dog and cat with Miracle Soap – rinse. Then spray Neutralizer and let dry.  It will not hurt their eyes. Heals rashes, and cuts on dogs, cats and horses. Animal lovers, you will love it!