This post may contain affiliate links. Please read my disclosure.
With warm sweet spices, hidden veggies, and a dash of caffeine, this creamy, healthy, pumpkin spice latte smoothie bowl is the perfect way to start off your fall mornings! Ready in less than 10 minutes, and can be made kid-friendly too!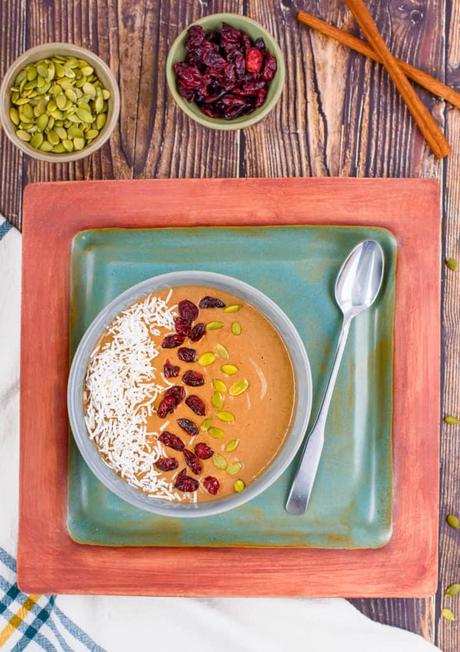 Fall is here! Which means it's time for the holidays, cooler nights, apples, squashes, and pumpkin spice lattes! I love pumpkin spice lattes, but I don't love the giant amount of sugar they come with (a tall has 40g sugar - the equivalent of 2 Full Sized Snickers bars!!) So I decided to recreate all the goodness of PSLs without any of the guilt in this amazingly creamy, perfectly sweet, pumpkin spice latte smoothie bowl.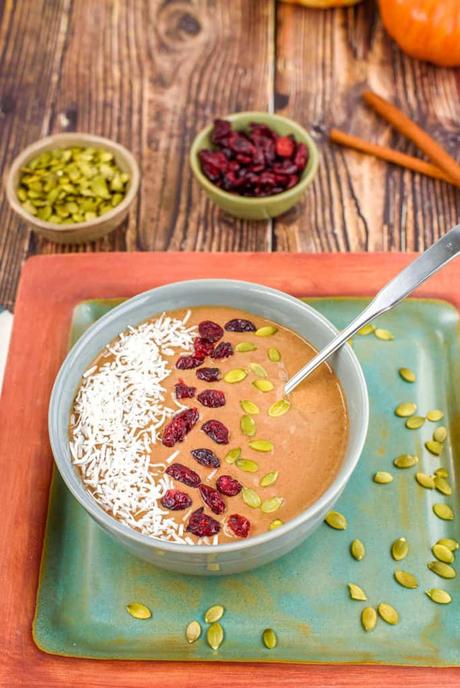 It's full of delicious ingredients that also happen to be good for you like pure pumpkin puree, creamy yogurt, warm spices like ginger, nutmeg, cinnamon and cloves, and brewed coffee for a little pick-me-up. If you're making this recipe for a healthy dessert, just use decaf! A decaf version makes this kid-friendly as well 🙂
What Kitchen Tools do you need to make this recipe?
How to Make this Pumpkin Spice Latte Smoothie Bowl - Step by Step
If you don't already have banana in your freezer, chop one and freeze the night before you make this smoothie. If you forget this step, just add a 2 or 3 extra ice cubes when making.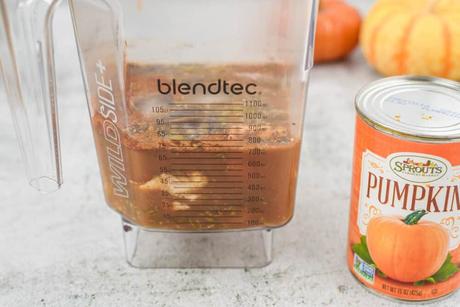 Place ingredients into blender in order listed.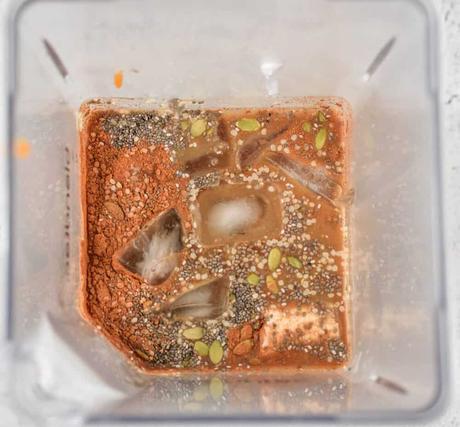 Secure lid and blend on high until smooth.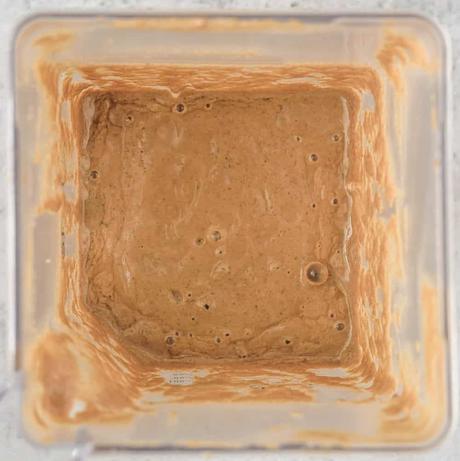 Pour into glass or bowl and enjoy immediately. If desired, top with more seeds, coconut flakes, sliced fruit or garnish of choice. Can cover and store in refrigerator for up to 24 hours.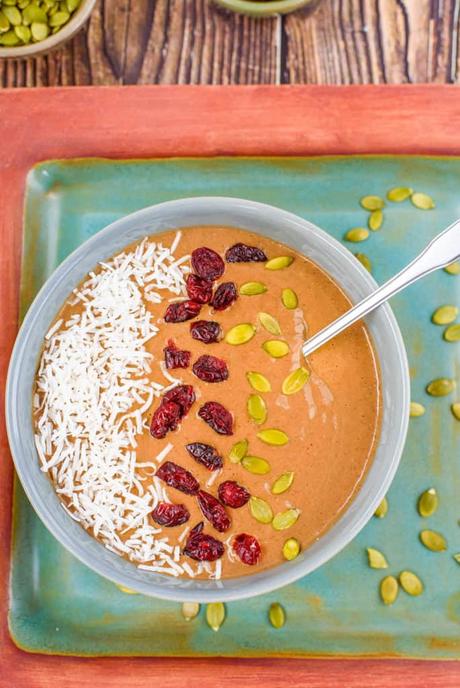 How to make a vegan Pumpkin Spice Latte Smoothie Bowl
This recipe can easily be made vegan by just a few substitutions:
Use unsweetened coconut milk or unsweetened almond milk
Use a plain, unsweetened vegan yogurt like cashew yogurt
What toppings can you add to a smoothie bowl?
Here are my top 8 favorite options for smoothie bowl toppings:
Chia seeds or flax seeds
Fresh fruit - berries, diced apples or diced pears are all great
Nuts or seeds
Shredded coconut
Dark chocolate shavings (for more of a dessert feel)
Cacao nibs (less sugar than chocolate but a similar taste!)
Your favorite low sugar cereals like Kashi Heart to Heart or Purely Os
What makes this pumpkin spice latte smoothie bowl healthy?
Pumpkin is a good source of vitamin A, as well as potassium, vitamin C, and fiber; it also contains anti-oxidants
Spinach is extremely nutrient rich - it has potassium, magnesium, vitamins B6, B9, C, E, K, folic acid, iron and calcium
Unlike the typical pumpkin spice latte which is full of added sugar and processed ingredients, there is no added sugar to this recipe. And if you do add the optional maple syrup you still end up with only a few grams of added sugar per serving!
It's protein rich! With 14.5g protein per serving (double that if you add in protein powder), this smoothie will fill you up and keep you satiated all morning.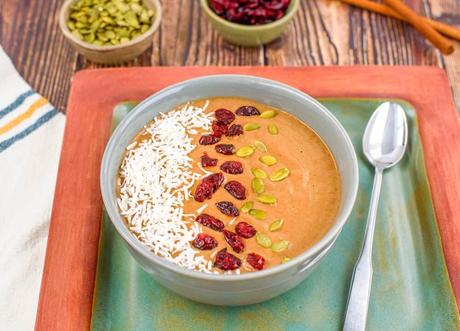 For a super creamy smoothie, you can freeze the pumpkin puree and the coffee in advance of making it. When paired with the frozen banana it'll give the smoothie even more of a rich, creamy texture. If you go this route, decrease the amount of ice you use (you may not need any at all!)
For a heartier smoothie that's more like a meal, add in 1/4 cup of rolled oats
For more protein, add in your favorite protein powder. I like this one from PlantFusion because it has no stevia added.
Instead of nut butter, you can use peanut butter powder to reduce the calories but keep the protein.
I'd definitely recommend adding in the spinach - you can't taste it at all and it makes this recipe like a meal with fruit + veggies + protein!
Use decaf coffee if you're making this in the evening, or if you're serving this to kids.
Maple syrup is optional - I'd recommend trying it without the maple syrup first and only add it if you need more sweetness.
Top Tips for Making this Pumpkin Spice Latte Smoothie Bowl
Check out these other healthy smoothie recipes!
If you have tried this blueberry banana smoothie recipe, or any other recipe on my blog, then please rate it and let me know how it turned out in the comments below! You can also FOLLOW ME on andto see more delicious, healthy, family friendly food!
Pumpkin Spice Latte Smoothie Bowl