The official release date for Crazy Patch Boo-nanza is right around the corner, so let's get right to the next Candy Corn in the line up!  The Pumpkins & Plaid corn is all sparkle and texture: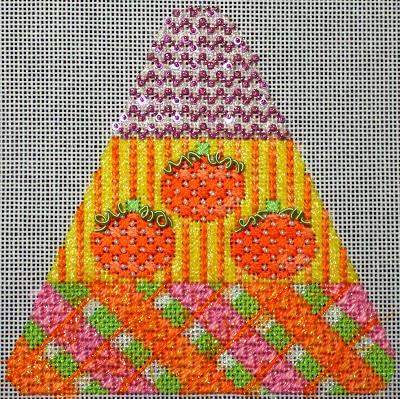 I wish you could see this top-most band in person, it looks like sequined rick-rack!  So shimmery with beads, sequins and Rainbow Gallery's Water N'Ice ribbon: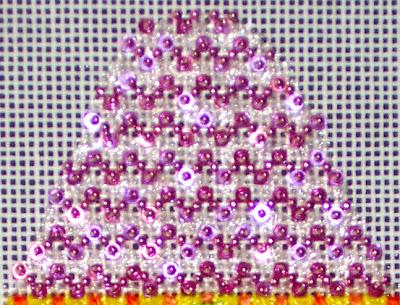 The pumpkins are fun in a variegated orange with swirly Memory Thread stems: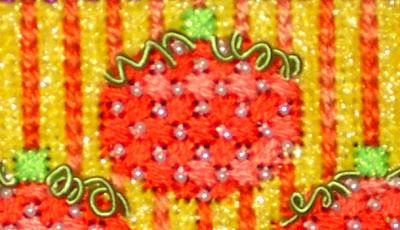 So many threads and stitches on the plaid section, so fun to stitch!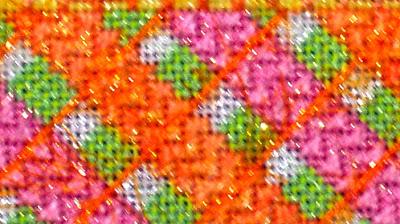 We're on the home stretch now, just one more corn and one more pumpkin to go!  See you back soon!