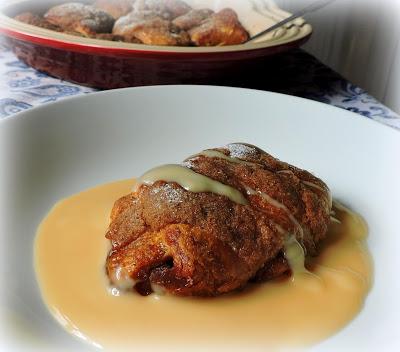 Friday was just one of those days.  It was my husband's 80th birthday and I wanted to bake him a really nice cake.  He loves Maple and so I decided to make him a Maple Cake.  I found a really good recipe on the
Betty Crocker
site.  And went with it.  I had very high hopes.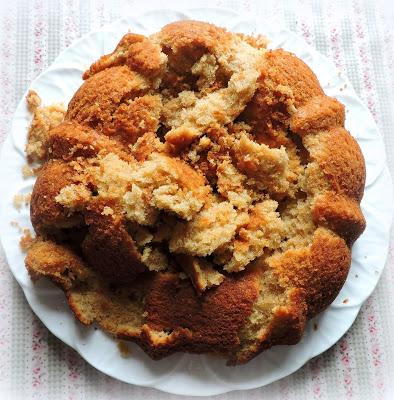 Can you say "CAKE FAIL?"  Not the recipe's fault. The recipe is a sound recipe and I will try it again another day.  For some reason my cake stuck to the pan very badly, despite all my efforts and this is what I ended up with. *Sniff *Sniff   Crumbs, loads and loads of crumbs.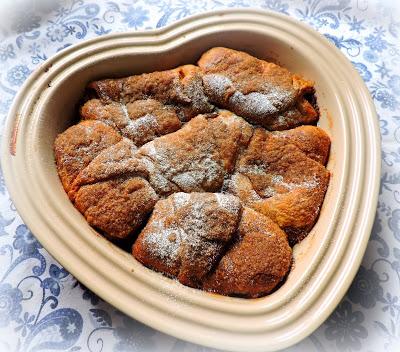 Its a good thing I had a back up plan!  Pumpkin Pie Roll Ups!  Is it ever too early for a Pumpkin dessert?  I THINK NOT!  Especially when it is as delicious as this one!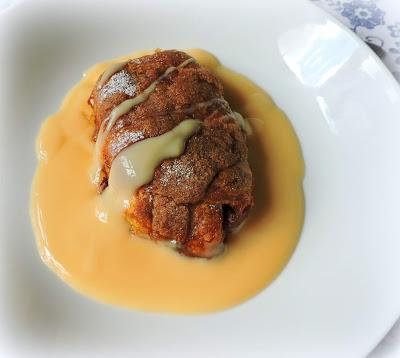 Pumpkin Pie Roll Ups!  I did a recipe for
Apple Pie Roll Ups
a number of years back, which proved to be very popular and even won an award.  They are really good!  I am happy to say that these are every bit as tasty, and maybe even more so! (as if that's possible!)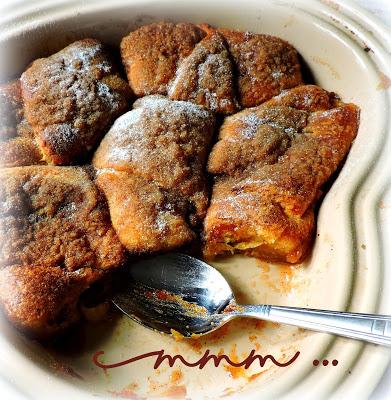 Maybe we will call it a draw.  One is as good as the other!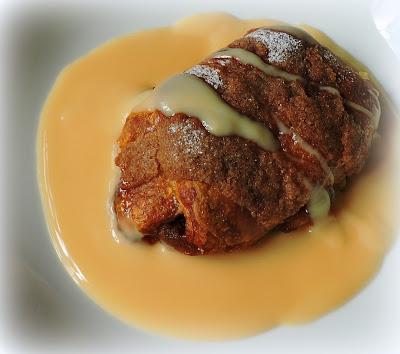 It uses simple ingredients. First,  tinned cooked pumpkin puree, which is a lot easier to find over here now than what it used to be. You can get it in most of the shops and from Amazon.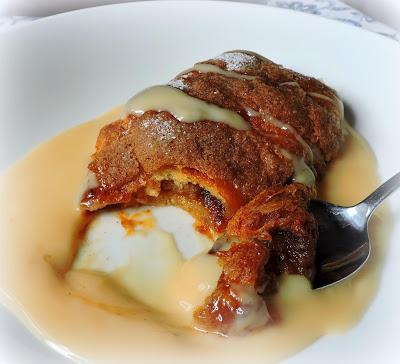 Refrigerated Croissant Roll Dough, which is very similar to the Refrigerated Crescent Roll Dough that you can get in North America.  It might be a bit flakier, and more pastry like, but the NA version will also work very well.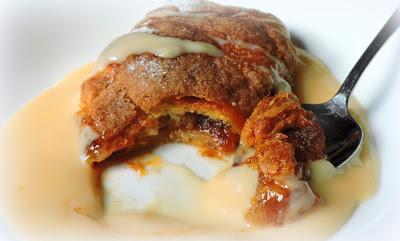 Cream cheese  . . .  easy enough and Pumpkin Pie Spice. 
Say what??? 
Not something we can find here in the UK, but not a problem really.  I make my own from scratch, and it is probably better than what you could buy.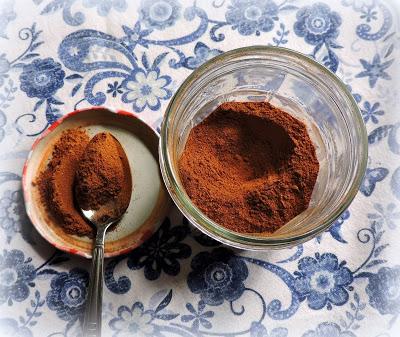 Yield: approximately 1/2 cup
Author: Marie Rayner
Pumpkin Pie Spice
prep time: 10 mins
cook time:
total time: 10 mins
Make your own Pumpkin Pie Spice from scratch. Its easy and its probably tastier than the ready made you can buy at the shops. I grate my own nutmeg for this and grind my own cloves.
ingredients:
45g ground cinnamon (1/3 cup)1 TBS freshly ground nutmeg1 TBS ground ginger1 1/2 tsp ground allspice1 1/2 tsp ground cloves
instructions:
Stir all of the ingredients together and store in an airtight jar in a dark place for up to six months. Use as needed. You can freeze it and t will keep  longer if you wish.Created using
The Recipes Generator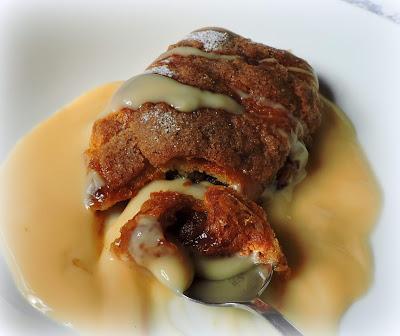 Pumpkin pie spice has always been impossible to find over here in the UK, but it is so easy to make your own so I highly recommend doing so.  I make most of my own spice blends actually. That way you know just how fresh they really are.  I grate my own nutmeg from scratch and I even pulverise my own cloves, etc.  It doesn't take a lot of effort and more than makes up for it in flavor and freshness.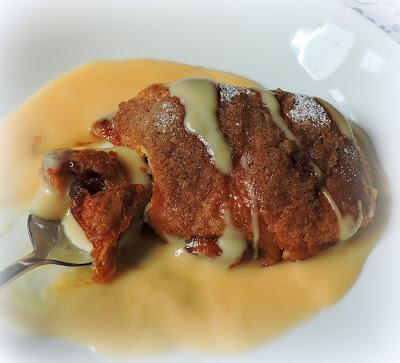 You make a buttery sugar streusel using both brown and granulated sugar, some of the pumpkin pie spice and some butter.  Easy peasy.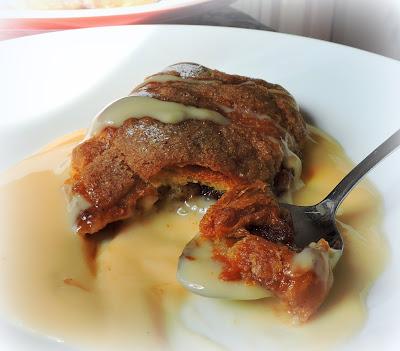 Putting them together really is a breeze.  Unroll the roll dough, divide into triangles, top with  . . .  first the pumpkin puree . . .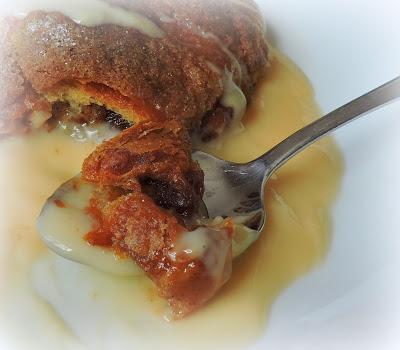 Next the cream cheese and then some of the sugar/spice mixture.  Then you roll them up. Its that simple.  Make sure you tuck in the edges. You don't want any of that lucious filling escaping!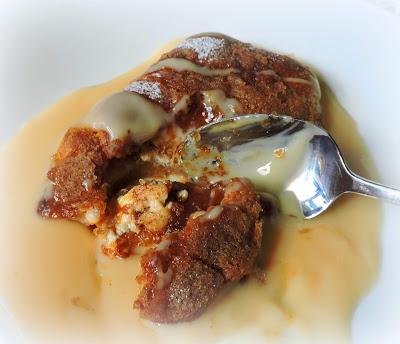 Pop them into a buttered dish, sprinkle the remaining sugar mixture on top, drizzle some apple juice over all and then bake.  Bake until they are puffed and crisp  . . .  and cooked through. Like magic, you will find a center which is just as tasty, or even tastier than a pumpkin pie!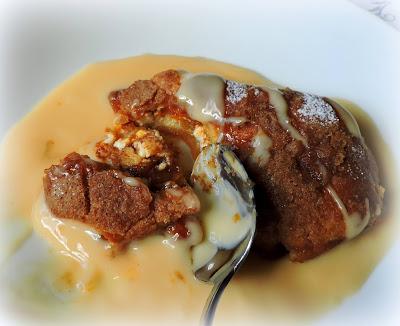 Serve them warm with your favorite accompaniments.  Todd likes warm custard with his, but ice cream would be lovey as would pouring cream.  Or, dare I say it . . .  whipped cream!  YUMM!
Yield: 6 - 8
Author: Marie Rayner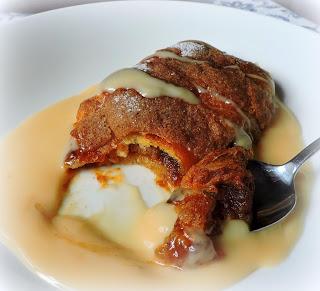 Pumpkin Pie Roll Ups
prep time: 20 mins
cook time: 32 mins
total time: 52 mins
All I can say is OH MY GOODNESS!  If you only bake one pumpkin dessert this autumn. Let it be this!
ingredients:
50g soft light brown sugar (1/4 cup)45g granulated sugar (1/4 cup)1 tsp pumpkin pie spice (see my recipe)75g cold butter (1/3 cup)1 can refrigerated croissant roll dough (crescent dinner rolls)6 to 8 heaped TBS tinned pumpkin (not the pie filling)6 to 8 TBS cream cheese3 TBS apple juice
To serve:
creme anglaise (Custard), vanilla ice cream or pouring cream
instructions:
Pre-heat the oven to 180*C/350*F/ gas mark 4.  Butter am 8 inch square baking dish or spray with low fat cooking spray.
Measure the sugars, pie spice and cold butter into a bowl.  Cut together with two knives or a fork until crumbly.  Set aside.
Open
 your croissant dough.  Divide into 6 or 8 triangles, depending on where
 you live.  Spread 1 TBS pumpkin onto the wide end of each triangle. 
Top the pumpkin with a TBS of the cream cheese and then 1 TBS of the
sugar mixture. Roll up to the opposite point and tuck in the edges. 
Place into the baking dish.  Repeat for the remaining Croissant rolls. 
Sprinkle the remaining sugar mixture over top of the croissants and then
 pour the apple juice over top evenly.
Bake for 27 to 32 minutes until golden brown and baked through.  Let stand about
 10 minutes prior to serving.  Serve warm with your favorite
accompaniments. Stand back and take a bow.Created using
The Recipes Generator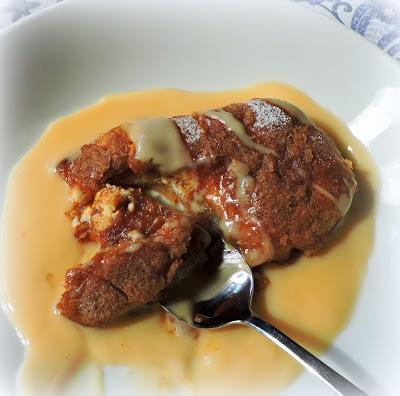 When I put a bowl of this in front of Todd, he really didn't mind not having a cake.  He snuffled it up and went back for seconds.  (Oh how I wish I had his metabolism! )  I am not surprised really. They are fabulous!  Happy  almost Autumn y'all and Happy Birthday Todd!  Bon Appetit!