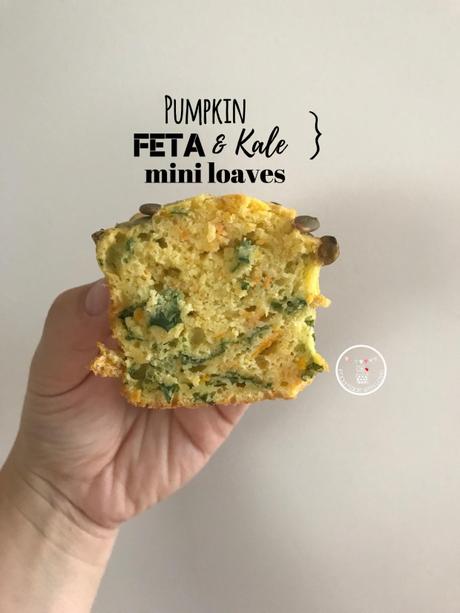 Ever had ingredients in your fridge that you just want to use up and not waste? I definitely did and wanted to make sure they don't go into the bin! I've been meaning to make these for the longest time and what great timing when I was clearing the fridge and these ingredients popped up!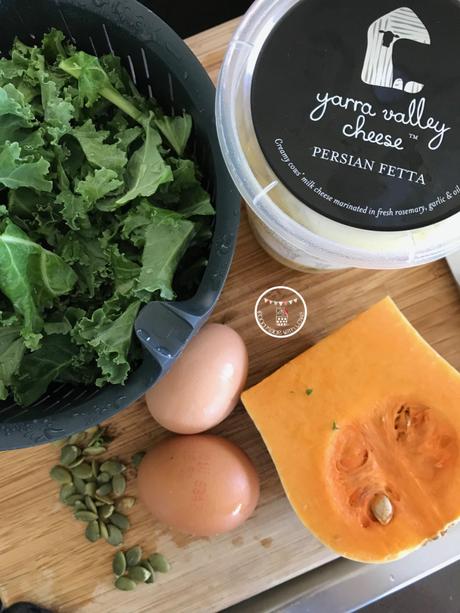 This is such an easy recipe too! It is great for a quick breakfast, or even one on the go. These are also perfect for your school lunch boxes and sneaking more veggies into your children's diet!
So don't wait any longer, give these a go and let me know what you think!
Pumpkin, Feta & Kale Mini Loaves (An original Food Made With Love recipe)
300g self-raising flour
260g full cream milk
90g olive oil
2 eggs
1 tsp salt
80g kale leaves, chopped into small pieces
120g feta cheese, crumbled
120g butternut pumpkin, grated
pumpkin seeds, to sprinkle before baking
Steps :
Spray the mini loaves baking tin (or line the muffin tins if you prefer) with olive oil and set aside. Preheat the oven to 180 degrees C.
2. In a large bowl, mix the self-raising flour, milk, olive oil, eggs and salt with a wooden spoon until its well combined. Add the kale leaves, feta cheese and butternut pumpkin and mix till they are incorporated in the batter.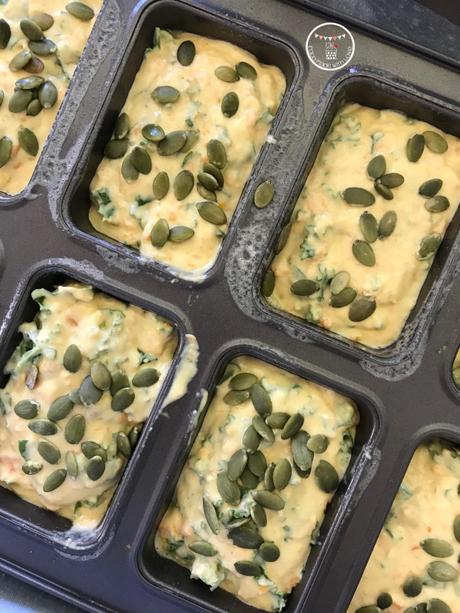 3. Place the batter into the baking tin until 2/3 full. Sprinkle some pumpkin seeds and place in the oven for 20 minutes or until golden brown and toothpick comes out clean.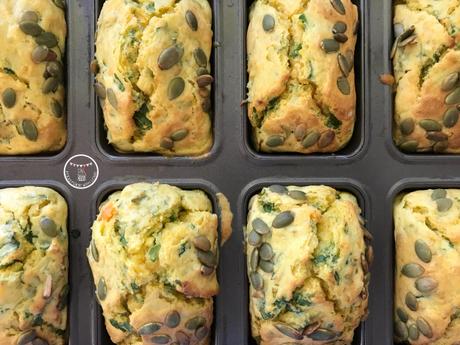 4. Allow it the cool in the baking tin for 10 minutes before removing and cooling it completely on a cooling rack. Keep in a air tight container and in the fridge for up to 4 days.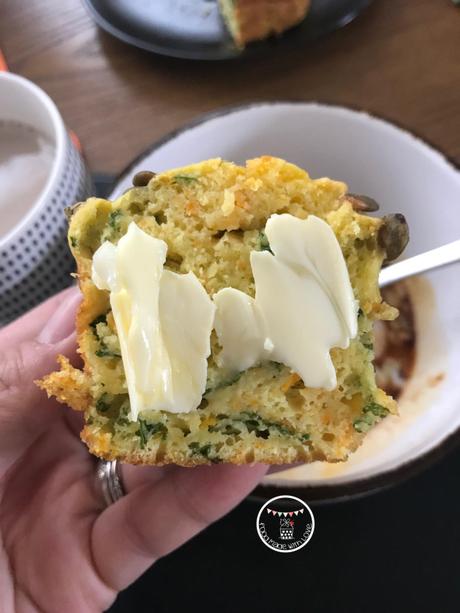 Enjoy it warmed and with some unsalted butter!
Remember to always cook and bake with love!
xx