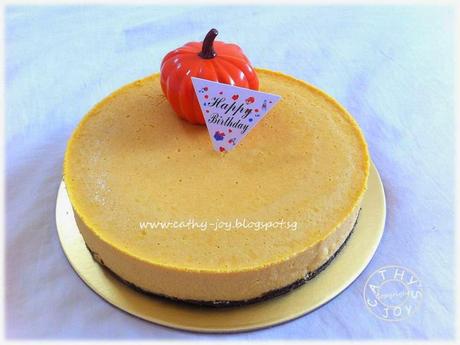 Pumpkin Cheesecake
Ingredients:
Base
40g digestive cookies, crush finely
50g oreo cookies, crush finely
50g melted butter 
*
Mix crushed digestive & oreo cookies with butter & press them firmly on the base of the prepared pan. Chill in the refrigerator for later use. 

Cream Cheese filling:
250g Cream cheese
70g light brown sugar
3 Eggs
1 Tbsp Rum
120g Libby's pumpkin puree
3 Tbsp plain flour, sifted
Method:
1. Beat cream cheese & sugar until smooth & creamy.
2. Add in pumpkin puree & rum, mix well.
3. Add eggs, one at a time, beating after each just until blended. Add flour into it & mix well.
4.
Pour batter into prepared baking pan

.
5.
Bake at pre-heated oven @ 150C for 30mins.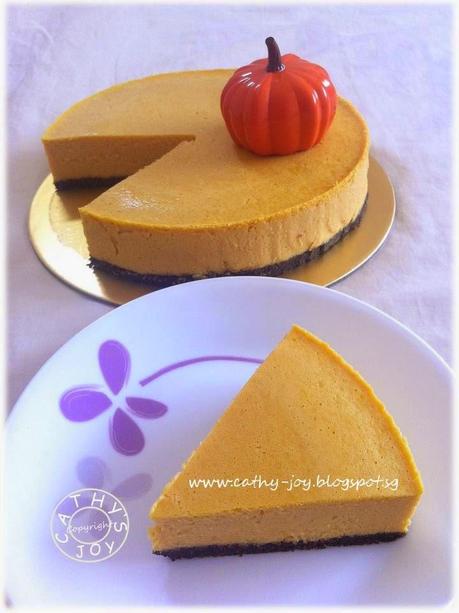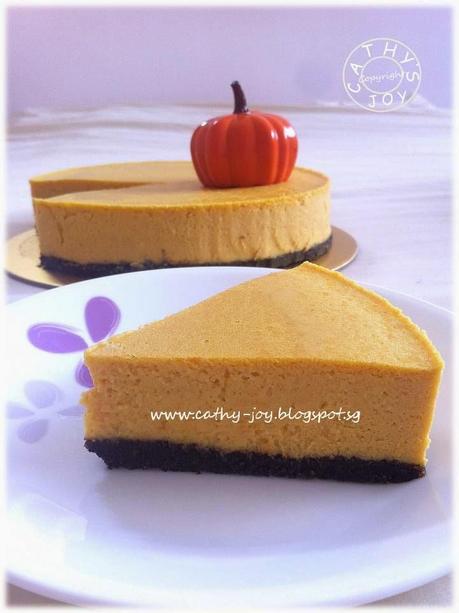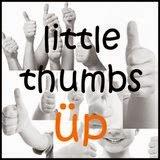 This post is linked to the event Little Thumbs Up (Oct 2014 Event: PUMPKIN) organised by Zoe (Bake for Happy Kids) and Mui Mui (My Little Favourite DIY) and hosted by Eileen (Eileen's Diary)
I'm also submitting this post to 
"My Treasured Recipes #3 - Taste of Autumn (Oct/Nov 2014)" hosted by Miss B of Everybody Eats Well in Flanders and co-hosted by Charmaine of Mimi Bakery House.