FirstLadyB | Connecting Faith and Hollywood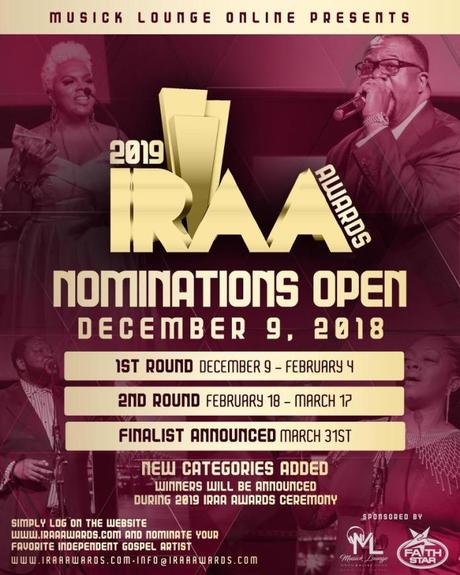 The 2019 IRAA Awards (Independent Recording Artist and Arts Awards), first round of nominations is now open to the public.
In order to be eligible for consideration, the artist must provide a digital media access link where music can be found (Smarturl) and released before February 3, 2019. Artist must receive at least 3 nominations to be eligible for category.
Baton Rouge is set to host the awards, with this being the first year the nominations are open to all 50 states. Fans can nominate their favorite independent gospel recording artist by logging on to www.IraaAwards.com.