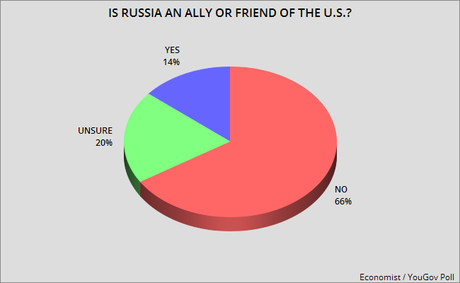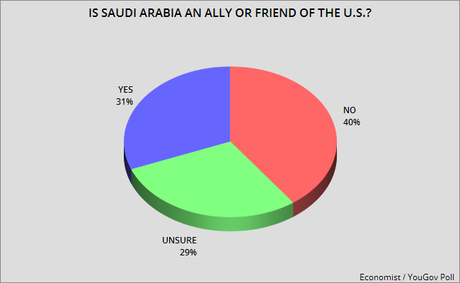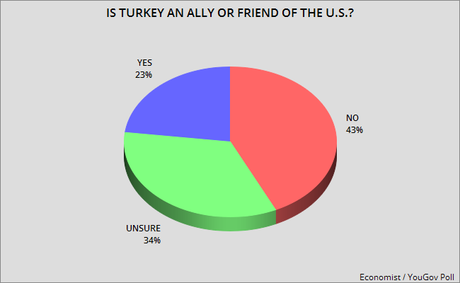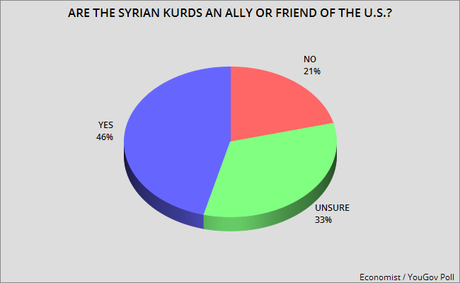 The charts above reflect the results of the latest Economist / YouGov Poll -- done between October 13th and 15th of a national sample of 1,500 adults, with a 2.7 point margin of error.
The countries that Donald Trump are the friendliest with are Russia, Saudi Arabia, and Turkey -- all ruled by a strong dictator (or king). He actually seems to think these countries are our friends and allies.
The American public does not agree. A clear majority (66%) does not think Russia is a friend, and a plurality says Saudi Arabia (40%) and Turkey (43%) are not our friends. Americans do think the Syrian Kurds are our friends though (a plurality of 46%) -- but sadly, these are the people Trump has betrayed.