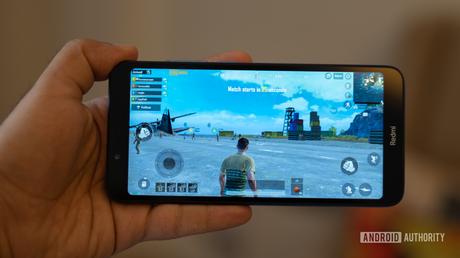 TL; DR
After a government ban, PUBG is back in India.
The game is different now, with green blood, warnings that the game is fake, and a few other changes.
Most importantly, however, the data servers for the game are now located outside of China, which was likely the main reason the government banned it.
In September last year, the Indian government dropped the ban gavel for a number of apps and games on the Google Play Store. The most famous of these apps was PUBG Mobile, one of the most popular Android games of all time and the forerunner of the battle royale trend.
Now, eight months later, PUBG is back in India (via TechCrunch). It has a new name (Battlegrounds Mobile India) and some other notable changes. However, it's still PUBG at its core and Indian gamers will likely still have a lot of fun with it.
Connected: The best battle royale games like PUBG Mobile or Fortnite on Android on
Aside from the new name, the biggest aesthetic change is the introduction of green blood. Changing the color of blood is a time-honored tradition to mitigate in-game violence, and dates back to the original Mortal Kombat on the Super Nintendo Entertainment System. So this is nothing new.
Elsewhere there are now warnings popping up here and there to alert the player that the game is not real.
The game is still incredibly similar to PUBG, however. In fact, you can even transfer your information from the mainline PUBG to this Indian version, suggesting that it is mostly the same code but with some minor changes.
One big change that you can't see, however, is the location of your data. One of the main reasons the Indian government banned the game is because of its close ties to China through Chinese giant Tencent. However, now the Battlegrounds Mobile India data is stored on Microsoft servers in India. This was probably the big change that got the government to allow the game.
Ready to play PUBG in India again? Click the button below!