OUR NEW SERIES! Our round-up of our favorite London pubs on or near the routes of our London Walks. We'll be posting reviews, giving recommendations and directions and from time-to-time delving into the stories behind the pubs and pub names. As always, we want to hear your suggestions, too. Send your Best Pub In London suggestions to the usual address or leave a comment below.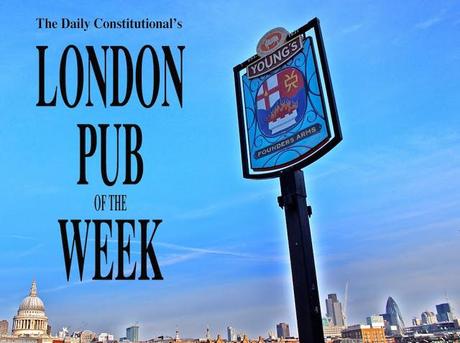 The Fitzroy was first opened as a coffee house in 1833 becoming a tavern in 1919. From then, it became the hangout for London's boho set: Dylan Thomas, George Orwell (who imbibed in Fitzrovia before heading off to the Spanish Civil War) and the painters Colquhoun and MacBride to name but a few.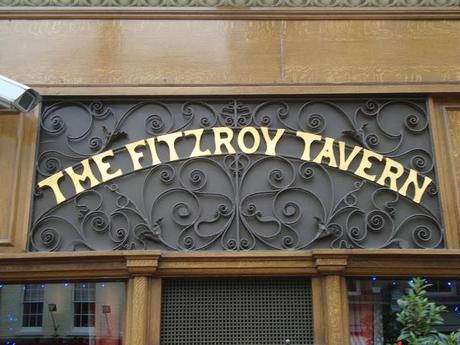 When the Fitzroy was famously busted back in 1955 – it was then a bar popular with London's gay men – one of the arresting officers, reading from his notebook in court, described the clientele as "rouged perverts". My my. These days, its punters are somewhat toned down (which is a shame!), but this Samuel Smith's shop stocks great stouts, Old Brewery Bitter and Ayingerbraü Lager with its tubby Bavarian mascot on the taps. The snug Writer's Bar downstairs is one of London's loveliest drinking spaces. And there's a fascinating array of wartime and literary paraphernalia on the walls, too. "If you haven't visited the Fitzroy," opined the painter Augustus John, "then you haven't visited London."
I'll drink to that.
The Fitzroy, 16 Charlotte Street, W1 (Tube: Goodge Street)
View Larger Map
A London Walk costs £9 – £7 concession. To join a London Walk, simply meet your guide at the designated tube station at the appointed time. Details of all London Walks can be found at
www.walks.com
.