In keeping with our literary theme this summer, here's another literary pub…
EVERY THURSDAY! Our round-up of our favorite London pubs on or near the routes of our London Walks. We'll be posting reviews, giving recommendations and directions and from time-to-time delving into the stories behind the pubs and pub names. As always, we want to hear your suggestions, too. Send your Best Pub In London suggestions to the usual address or leave a comment below.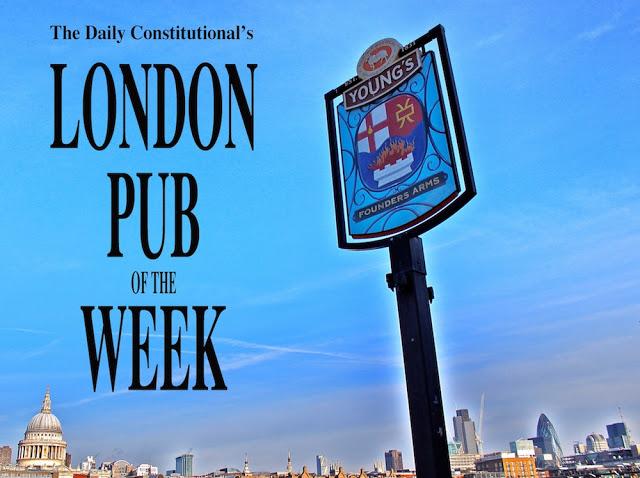 Adam writes…
Once again a fantastic time was had with the sparky and energetic students from the University of Mississippi – for the third year in a row I had the pleasure of their company on my Fleet Street Walk Publish & Be Damned! 
Student Jay alighted on my tongue-in-cheek suggestion that it was by far a greater honor than even a Pulitzer Prize for a hack to have the pub named in his honour…

Adam from @londonwalks says there is nothing like having a Pub named after you! Streets are still nice though!#BSPJ pic.twitter.com/oPGcwrjvEn
— Jay Coghlan (@coghlanjay) July 1, 2013

A very fine pub indeed, decked out with copies of the great man's work. As well as being a journalist, Wallace was an immensely prolific thriller writer, composing more than 170 novels. By the early 1960s, The Mysteries of Edgar Wallace was a big hit on British TV. Here's the famous opening title sequence… The Edgar Wallace Pub can be found at 42 Essex Street WC2.