משנכנס אדר מרבין בשמחה!

Please join us for a fun-filled, inspiring night of Music & Ruach for the whole family with

Chaim Dovid & The Mevaser Tov Band
This Motzai Shabbos (3 Adar/ 

Feb 21

) 

8:30pm

, at Yeshivat Lev HaTorah, RBS 20 NIS per person / 50 shekel max for family  (Free of charge for Moriyah Families) Bruchim HaBa'im! Pls share with anyone who may be interested... Thank you!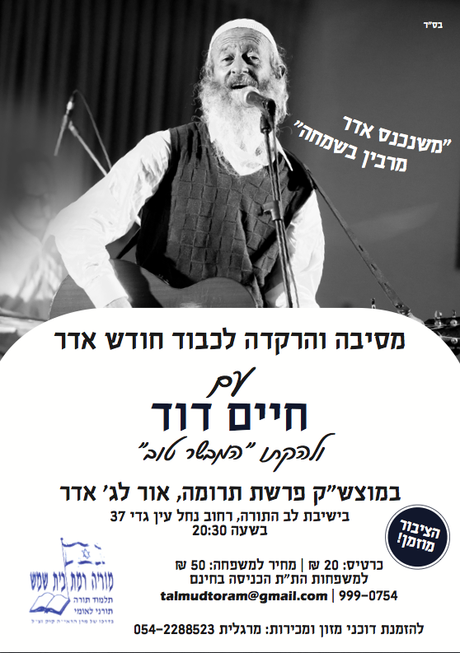 ------------------------------------------------------ Reach thousands of readers with your ad by advertising on Life in Israel ------------------------------------------------------