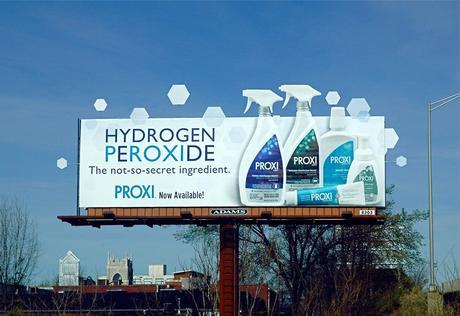 As a creative at an outdoor company, you probably won't get to work on new product launch campaigns. But Tina Rataj, art director at Adams Outdoor Advertising in Charlotte, was able to get her hands on one.
Proxi used outdoor as one of their primary mediums to announce their brand new product launch. Proxi has a complete line of personal care, home care and oral care products made with simple, safe yet powerful ingredients. Adams Outdoor Advertising enjoyed the opportunity to visually recreate the feel that a Proxi product can bring to your home. The floating bubbles represent the chemistry that makes Proxi unique along with the clean feel and fun of bubbles. It was a great way to bring the simplicity of this cleaning product to life!
The "floating" extensions are the usual plywood-mounted extensions suspended in the air by 3/4″ steel rods.