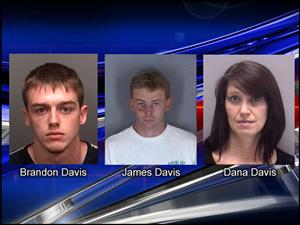 A gun in the household is far more likely to be used against a member of that household:
But detectives say Friday night they started to argue. First James and his wife, Dana, and then father and son. Things got heated and detectives say Brandon pulled out a semi-automatic handgun and shot his father several times. James died at the scene. No one else was hurt.
Hmmm:
During the incident, she mentioned that James had a holstered gun that he takes to work with him. No word if this gun was the one used in the latest shooting.