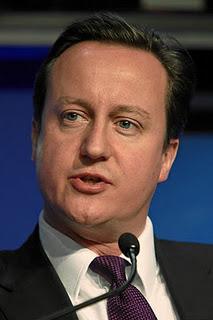 Richard Black, the BBC's 
Environment correspondent, has reported that the British Prime Minister, David Cameron, won't be attending Rio+ as it clashes with the celebrations for the Queen's Diamond Jubilee next year. As Richard put's it, "
despite his pledge to lead the ...greenest ever government
."
Richard goes on to point out that the dates, although close, only overlap by a few days so it's feasible that delegates could attend and 'doff their caps' in line with protocol.
Obviously it's more important to be seen in the right places than to do something worthwhile to save the planet. No disrespect to the minister attending in his place but, the presence of the PM does, at the very least, give the impression we take matters seriously - more seriously than pomp and ceremony anyway.
Click here to read Richards article.