Protein balls recipe are five ingredients high protein chocolate balls prepared under 15 minutes. They are no bake, vegan and sugar free.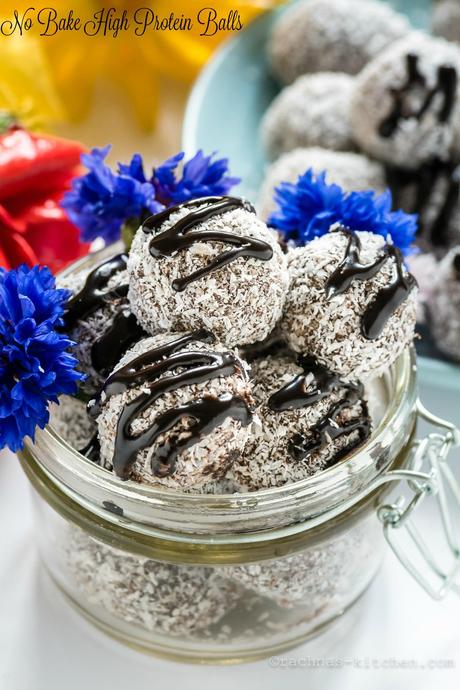 Me and my husband both love to exercise frequently. Generally we take protein powder in smoothie post workout but some times we reward us by having these delicious protein packed energy balls. These no bake energy balls are not only high protein but also packed with decadent dark chocolate chips.
Each ball contain only 60 calories provide 2.2 grams of protein. After work out one can enjoy 3 balls at a time. Make these small goodies in large batches and store in airtight containers. Enjoy whenever you crave for chocolate and enjoy them without any guilt.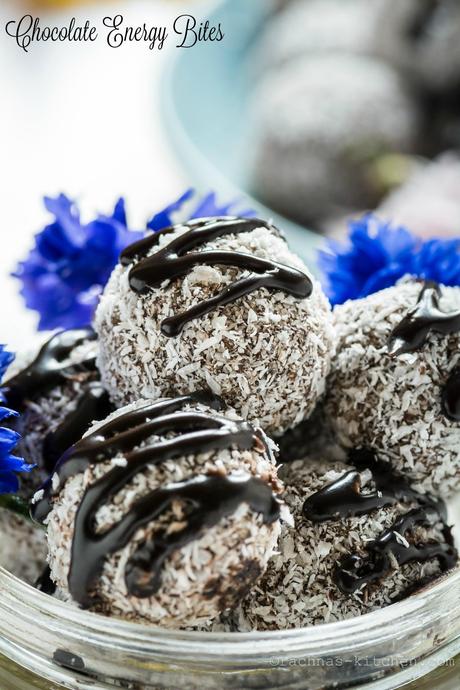 Ingredients
1 cup pitted dates
1 - 2 tablespoon water
1 cup desiccated coconut
5 scoop chocolate protein powder
2 tablespoon cacao powder or cocoa powder
1/2 teaspoon vanilla essence
1/2 cup desiccated coconut to cover
Step by step protein balls recipe
Step 1. Gather all ingredients mentioned above.
Add pitted dates to blender with 1 tablespoon water and blend to a smooth puree.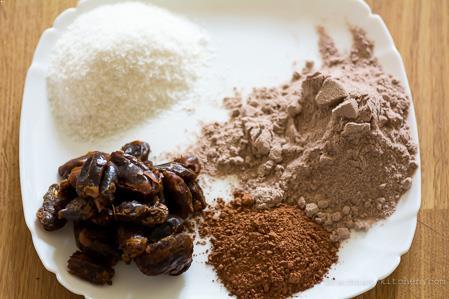 Step 2.
In a large mixing bowl add other ingredients along with dates puree. Mix it with spatula or use fingers.
Step 3. It will form a sticky dough. If dough is too sticky, adjust by adding coconut or protein powder. Divide the dough into 30 equal portions. Shape them round and roll them in desiccated coconut.
Step 4. Protein balls are ready. Store in airtight container and enjoy them up to a week.
Recipe card - Protein balls recipe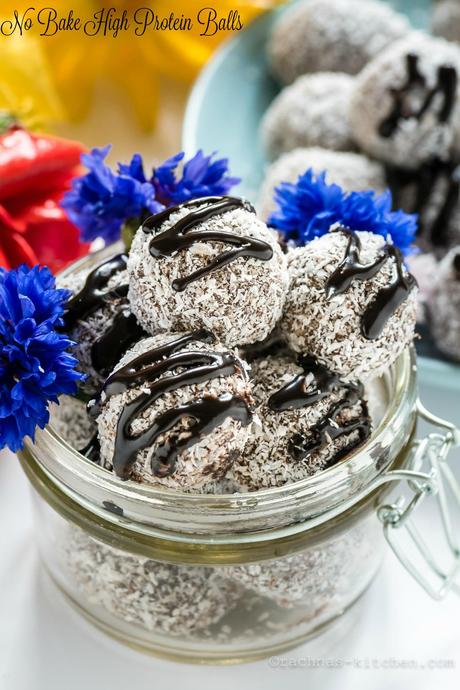 Some other protein recipes available on blog
1. Vegan chocolate protein bar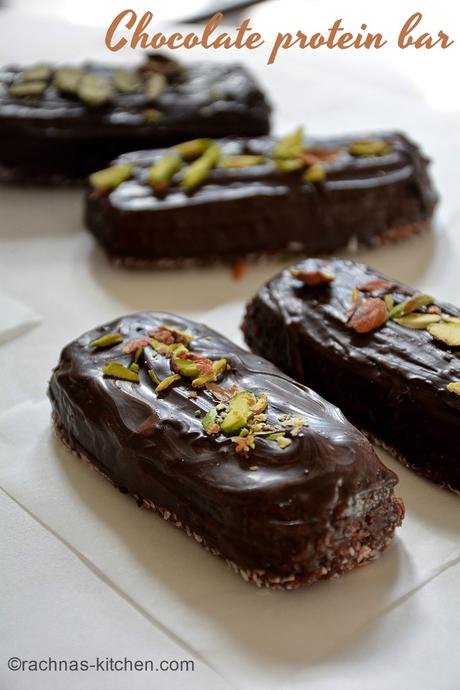 2. Chocolate protein cake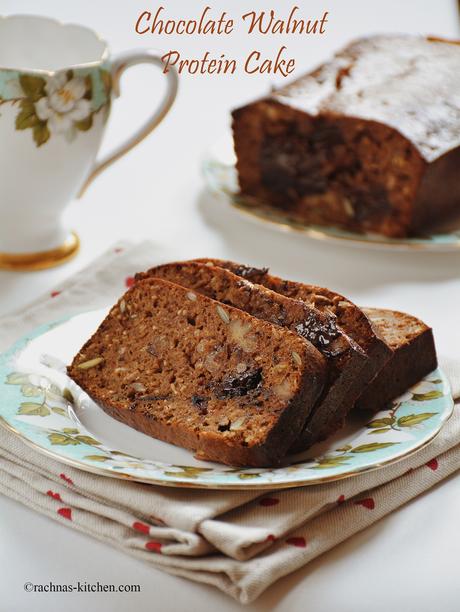 3. High protein brownie