A couple of months ago I wrote about Native Union's Pop Phone which helps protect you against cellphone radiation by keeping your cellphone away from your head, well here's another mobile accessory that will

further help protect you from direct contact with wireless device radiation while optimizing the way your mobile devices perform

; this amazing product is The Pong Case. While here are a slew of earpieces on the market, most cellphone users usually have their phones pressed up directly against their ears (I myself am guilty of that) and I'm sure like me, most of you sleep with your cellphones very near to you - a habit which can be equally dangerous to you.

"Some estimate that up to 90% of young adults (age 18 to 29) sleep with their cellphones, with many teens using them well into the night".

I am a long sufferer of headaches and learning about the Pong Cases has made me realize my cellphone just might be the cause of those frequent headaches, which is why I was more than happy to test out the HTC Evo 4G Pong™ Case (which comes in white, black and red)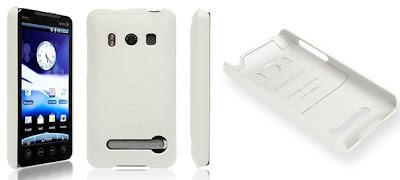 So what is Pong? Pong is a manufacturer of wireless device cases that help protect you from cell phone radiation from your iPhones, iPads, Blackberry and Android devices, which, in 2011, the World Health Organization classified as a possible carcinogen - of course you don't need a genius to tell you radiation is bad for your health.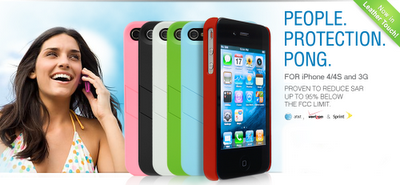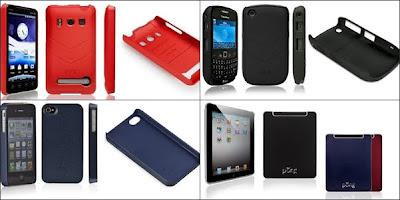 Your cell phone antennas emits a powerful form of microwave energy called electromagnetic radiation (EMR). Since the long term health effects of exposure to microwave EMR are unknown, most of us should want to avoid unnecessary exposure but as avid mobile users, we all want a powerful cell phone. We crave our phones to have and show maximum signal strength, reflected by the number of "bars" on our phones, but we never think about the effects. Did you know that the signal strength of your phone is related to the magnitude or intensity of the EMR which it produces and receives? - The lower the signal strength, the greater the intensity of EMR emitted by your phone. Pong devices are uniquely designed to solve this dilemma for cellphone users by embedding a patented antenna technology in each case that redirects and redistributes the radiation that would otherwise be absorbed by the user's head and body. Pong reduces your radiation exposure by up to 95% below FCC and internationally established safety limits as measured on the SAR scale.


Pong has released a new Lexan line of cases in "soft touch" and "leather touch" for iPhone 4S, 4 and 3GS; 8 BlackBerries (including the new 9900/9930), and 3 Android phones

—with more in development.

Pong has also shipped unique, patent-pending solutions for the iPad and iPad 2

, with other tablet devices coming soon. Pong sells these products exclusively on its website at www.pongresearch.com.