Now the home care automation is the latest technology which protects your house and gives you most energy saving facilities. If you are not in home then you cannot control anything. When you travel you cannot see your house from your hotel. But now it is possible and you can easily watch your house from any distance by using very high speed internet connection and the latest accessories. You can monitor your home from anyplace through a website, and your secure password. This is the best way to protect your children and elder family members because you can watch their movement and get alert anytime if required.
The best security and home care automation system:
When you are going to sleep at night, you just need to switch on all the outside cameras. If there is any trespasser moving in the area surrounding your home, then you will get an instant alert given by your house automation system immediately.
The home care automation system is connected with all your doors and windows and if anyone tries to gain entry through these places, then it will alert you.
Secondly the automation system have fire protection facilities and if they observe any types of smoke, heavy amount of carbon monoxide and fire, then it will wake you instantly. Along with that these systems have an inbuilt fire protection calling feature and in these situations it will call the fire protection department automatically.
If you have pets in your house then house automation system can help you to watch on your pets during your absence. When you are not at home and your pets are locked inside the house, you just need to switch on your automation cameras and you will easily see your pets from any place.

Home care automation system: most energy saving technology
House protection provides you with the best energy saving option because during the summer the temperature rises at the highest level, and when you return home you need to switch on your air-condition and it will take few times to provide you with the desired temperature. But now you can easily switch on your cooling system before reaching your house and when you enter, you will see that the rooms have become cold as you needed.
Apart from that, it is very difficult to open the garage door at the office time because it will take time and it can damage your office dress also. If you install the house automation system, then you can easily open the garage with a remote control and it will take few seconds only.
Look at your house through Smartphone:
If you are in a travel destination then you can switch on the travel mode of your home care automation system and if there is anything happening at your home or the surrounding place, then it will send you text messages and emails. You can easily open the website or mobile application on your Smartphone and watch your house from any distance.
Apart from that you can control your music system, television, gadgets and lights through remote control.
You can protect your home from any corner of the world.
House automation shall switch off all lights in your absence automatically, and it has an inbuilt conserving mode which helps you to control the cooling system.
This is the latest technology which can give you a smart home and you can make your life easier.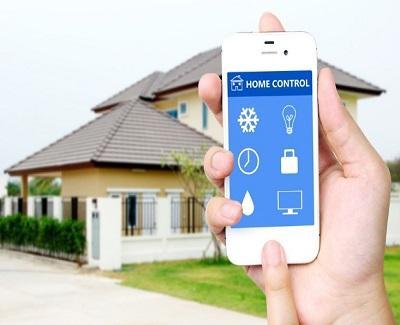 House automation is available in various ranges and it depends on your area and your requirement. If you need full home care automation system with customized remote control facility, then you can opt for the expensive models. For further information visit this link and get more details about home automation for assisted living.