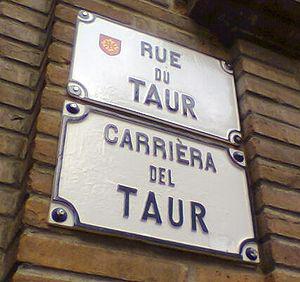 Image via Wikipedia
Yes, you really are interested in learning French language. Perhaps you already chose to learn French at language schools because you know that this is your most comprehensive and effective learning method. Perhaps you have suggested that language schools are the best learning methods a learner should choose, some also suggests that they should use the most handy and practical way of learning French. Just as learners learn English at language school, learners tend to use simple study materials like books, audio and DVD combos, software, magazines, and even the internet.
Considering the methods mentioned above, there are actually pros and cons that you as a learner should take heed and consider. Let's itemize them one at a time.
Books
Pros: Books are generally cheap. It's great for a reference source. You can easily pick it up and put it down where it suits you. It will help you learn written French. You can have lots of choices to choose from
Cons: Books won't help beginners with pronunciation. Some learners don't find it a bit stimulating, and it's not appealing to kids at all. It can also be difficult to monitor your real progress.
Audio and DVD Combos
Pros: It will stimulate most of your learning senses. It's also very portable and can be used in a variety of situations such as using the audio whilst driving or the written material on the train to work. This method will give one of the most all round approaches as most aspects of the language can be covered.
Cons: This can be expensive. A lot of different aspects of the language will be covered so you may feel overwhelmed or feel not enough depth was given to each area.
Software
Pros: It is supremely a visual and interactive way of learning French. It is even the method used suitable for kids. You can learn at home when you wish and you can repeat a section as often as you want.
Cons: It can be expensive. It's not a sociable way of learning and you definitely need a computer to utilize it.
Internet
Pros: Some resources are free. You can quickly access the information that you need. Often more suited to beginners or those who only need basic French. Some sites have forums which are great places to get advice and support.
Cons: Often don't cover much of the language in depth. Unless you know what you are looking for it can be a bit bewildering. You need to be quite disciplined to follow the course. It can be difficult to monitor your progress.