By Susan Duclos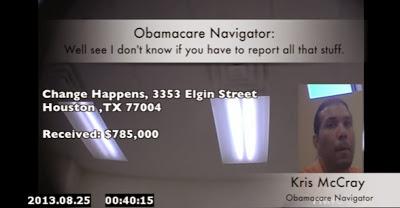 Project Veritas has released a second video, proving that the obamacare navigator scandal shown in the first was not an isolated incident and the corruption and fraud being perpetuated is rampant throughout the system.
The obamacare navigators are teaching applicants how to lie, cheat and defraud the system by counceling them to inaccurately report their income, health history and more, according to Project Veritas.
"Critics said the first video was an isolated incident so we decided to visit with even more navigators funded by your American tax dollars. What we found was disturbing and showed a clear pattern of fraud through the Obamacare navigator program," they write.
Watch and see for yourself.
Cross posted at Before It's News