when I first saw the link to this on some forum, I thought, smugly from the title, 'a day with david 8', or rather, geekily with much seriousness, "Oh, I'll have seen this video of David 8's oh-so-desperate efforts to 'fit in' with Society and not come across as a mindless robot following Corporate sub-routines," but I hadn't seen this.
And now I CAN'T STOP CHUCKLING.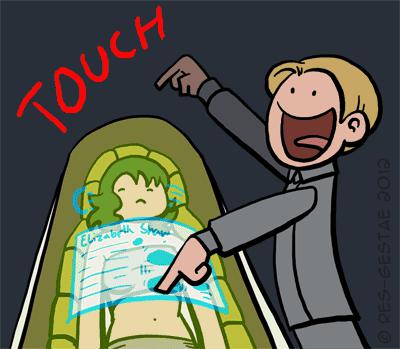 His little face, oodles of Pinocchio-like boy-glee.