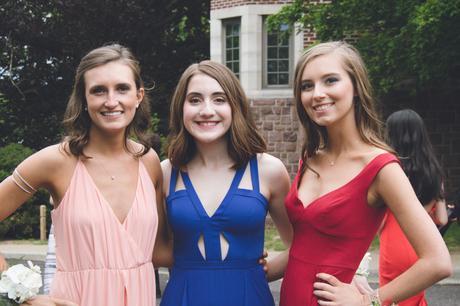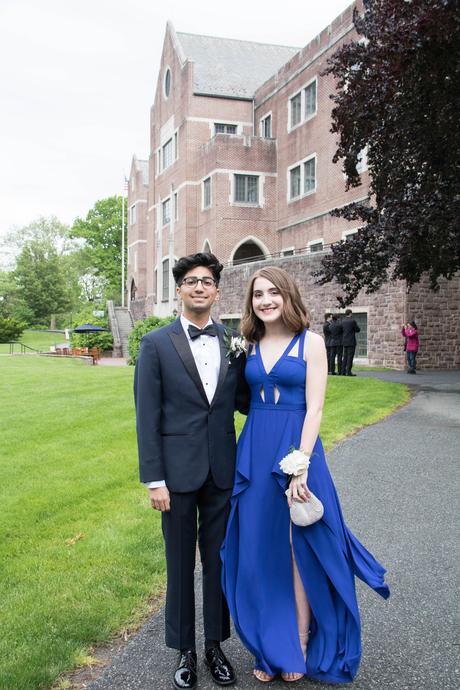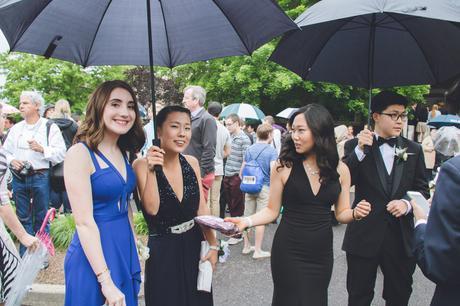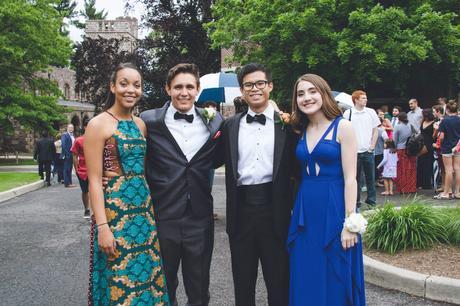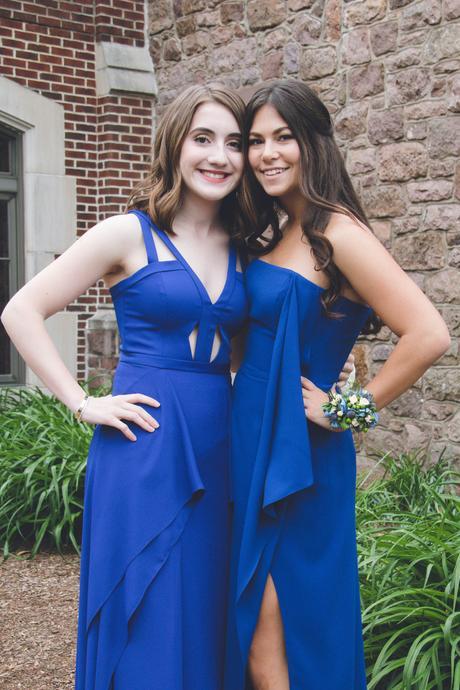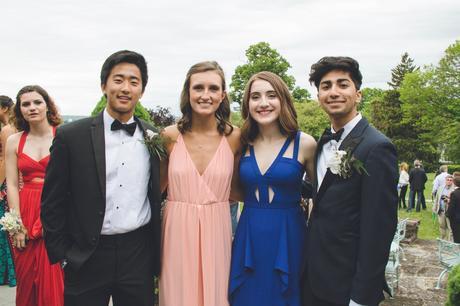 Wearing:// Dress: BCBG Max Azria , Shoes: Stuart Weitzman, Bag: Vintage (Mom's)
After making appearances at my sister's prom pictures when I was about 7 or 8 years old, sporting a Justice t-shirt, I knew that I had long gowns and makeup appointments to look forward to. But after spending last year abroad in France, this year ended up being my only prom, which made finding the perfect look essential. Oddly enough, I found my dress while I was on spring break in San Francisco, my suitcase home now carrying precious prom cargo. Then, all of the accessories just sort of came together. For whatever reason, this shade of royal blue that I wore was extremely popular, and I was twinning with so many of my friends. Aside from that detail, everyone wore pretty simple, classy dresses rather than the typical gaudy prom garb.
 I could write for hours about just how disappointing the dance was in and of itself, but my friends and I decided that the pictures somewhat make up for the entire thing. It was definitely a night to remember, whether or not it is for the weird photo booth pictures my friends and I took, or the "varied" music the DJ played. I'll be posting more end-of-year pictures over the next week or so (I graduated!!), and then we'll have some exciting Japan coverage. Follow me @lostbutntfound on Instagram for daily updates! 
What did you wear to prom this year? xoxo Isabelle 
SHARE:
Labels: bcbg cutout dress , bcbg dress , blogger , high school , isabelle nazha , lost but not found , prom , sixth form dance , stuart weitzman , teen blogger