Hey Ya! The 9th season of Project Runway has officially begun! Every Monday I'm going to recap all the juicy details that happened on the previous show!
It looks like the show is off to a good start! PR did something different this time inviting 20 Designers to NYC to interview for the show before narrowing it down to the final 16 Designers. I already have a favorite, BERT! He's a 57 years old Designer who's worked for Bill Blass and Halston! Anyone who's worked for Halston is talented in my book! During the first challenge the Designers were required to create a something from their pajamas and a single bed sheet. Bert designed this chic and edgy cocktail dress which was stunning! I mean c'mon how can you create anything chic out of a poly-cotton blend bed sheet?! There's something to be said about age and experience in the fashion industry. Oh sorry I guess I should talk about the other 15 Designers but I really can't remember that much about them since I spent most of my time obsessing over Bert! Below is the entire case of season 9.  New episode every Thursday at 10pm on Lifetime.
*Spoiler Alert*: below is the Winner of the 1st challenge and the losing Designer.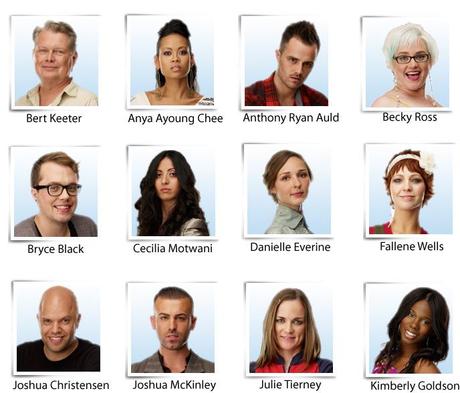 BERT  KEETER's Winning Look!