New Year...new goals.
This year, one of my biggest scrappy goals is to keep up with and (actually) finish Project Life.
I think I left off with week 36 last year...
I still plan on finishing it...just not sure when.
I'm doing things a little differently this year. First off, I'm working with a much smaller size album than I did last year (last year was 12x12...this year is 6x8). And I'm not going to pressure myself into documenting every.single.thing. that happens to my family. I'll be happy enough to record just the bigger moments. I'm also going to try printing photos as I take them so that I can get them into my book. And, finally, I'm going to keep it simple. SIMPLE. No more needing to embellish every single tag/photo/card. I'm going to just choose my cards...embellish if I want to...and done.
Let's see how this goes...
Here's my 2014 title page...simple, simple, simple...and I'm kinda diggin' it...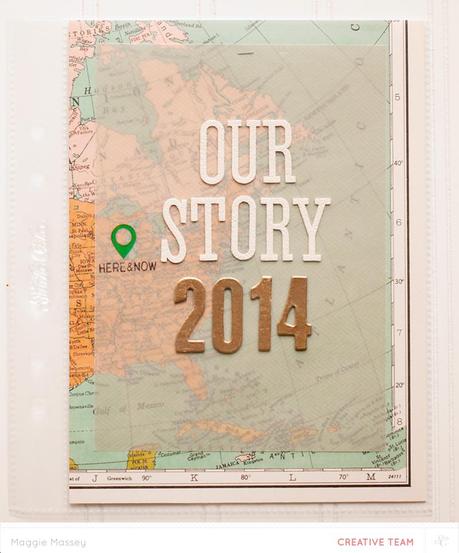 I added a sheet of vellum over the map paper and just added some alphas...I also geo-tagged my area of the map & stamped the phrase "HERE&NOW"...
This year I've also decided to add a monthly page to my book...this page will contain a photo taken from roughly the same spot in my neighborhood so that I can see how things change over the months...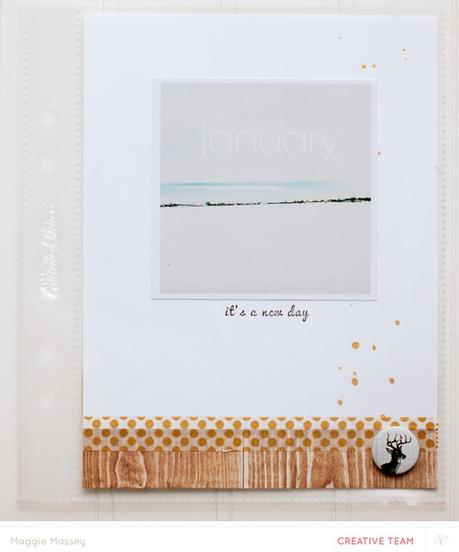 Again, exceedingly simple...
And, because 2 title pages just aren't enough...I added a special 2014 title page...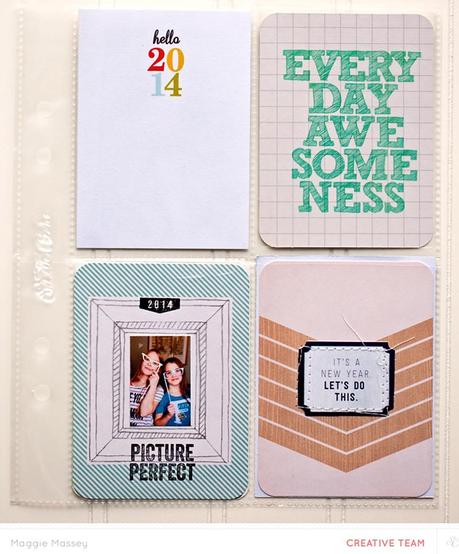 Minimal embellishments...loving.
And finally...my Week 1 spread...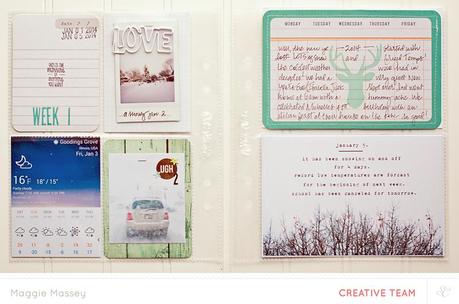 Nothing (at all) really happened last week...so I didn't do too much. I added some journaling about the weather (because who doesn't like a good weather story?) and a few words about our week. I'm seriously loving my instax right now (photo in upper-right corner on left-hand page) and plan on adding a lot more photos taken with it...
(I misspelled the word "forecast" on this spread and it is KILLING me...not enough to change it, but just enough to make me crazy...)
So that's it. 
1 week down. 51 to go. 
Products used: