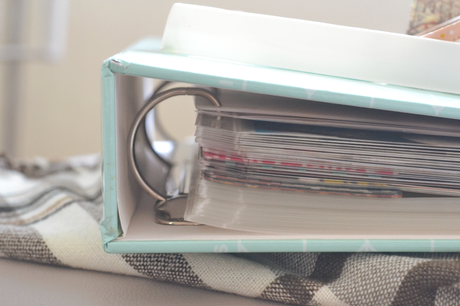 Another update from my 2015 scrapbook. 
My birthday month, my birthday month! :D Yes, I am one those girls who celebrates it in its entirety. Strangely had a super packed birthday week despite my immediate family and the majority of my friends being in a different country!
March also saw me add to my Project Life 'kit'. I ordered mini kits and card packs from other ranges in the collection – who's to say I have to stick to the Seafoam range because I bought the binder? This meant I shook up some of my previous pages and got right to work with filling March up.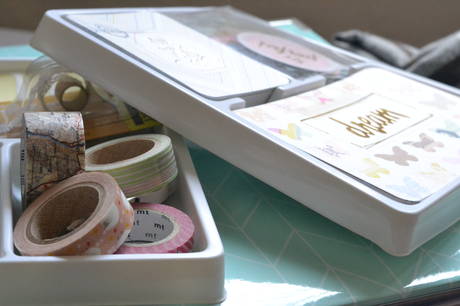 My Kit:
Project Life Seafoam binder
Heidi Swapp Gold Foil mini kit
Assorted washi tape rolls from Log-On in Hong Kong
Project Life Be Bright speciality themed cards
Project Life Dear Lizzy Daydreamer mini kit
Project Life Sunshine dividers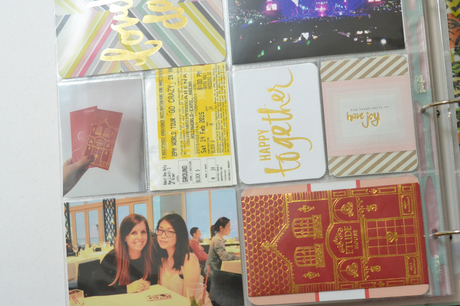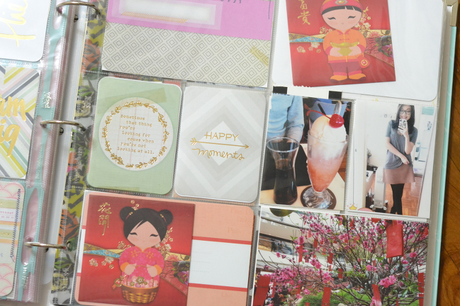 Surplus February
Finally got the rest of my February photos printed so here is an obligatory snap of Aisling and I, plus our drinks and some atmospheric little snaps that I wanted to remember. I also squeezed in one of Kim and I! So so good to see my two blogging chums.
I've finally decked out my Chinese New Year pages! Included a select few of my favorite lai see packets, some of the cherry blossom decorations in IFC Mall, a cherry soda float that we shared and other little mini cards to bump it up.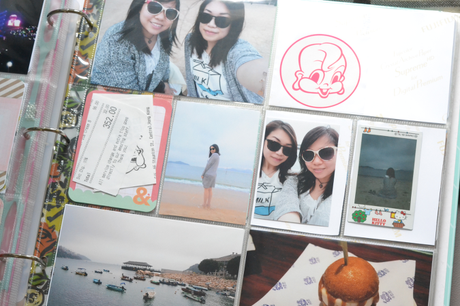 Repulse Bay Beach
I'm not sure how happy I am with this photo-heavy page – good job it's super easy to slip photos in and out! – but this is what I came up with for our beach day. The more I look at it, the more I think I'll spread this over two pages instead so I can write and add mini cards for decoration.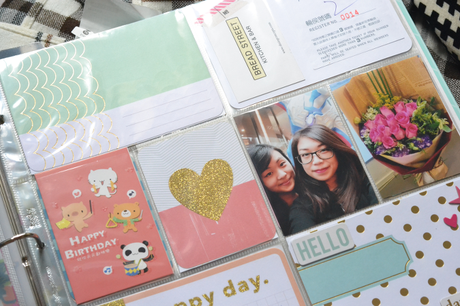 Birthday!
Surprisingly I didn't actually feel too apprehensive about turning 24. I've thoroughly enjoyed being this age. It feels very me, which is lucky, eh?! To celebrate, I was 100% going to go home and whack on some Netflix and make myself some steak, but instead a nice (sometimes!) boy took me out for dinner, dessert and drinks in Central.
Kinda annoyed I got tipsy on champagne and didn't take any photos of us for the scrapbook, but it was a pretty nice night. The flowers are not from him, but beautiful all the same!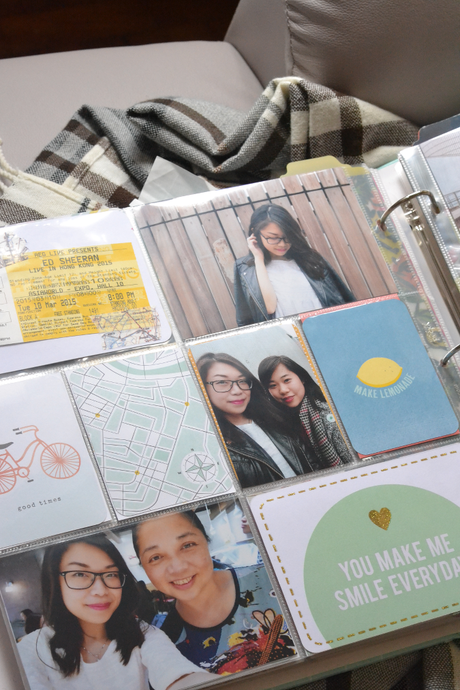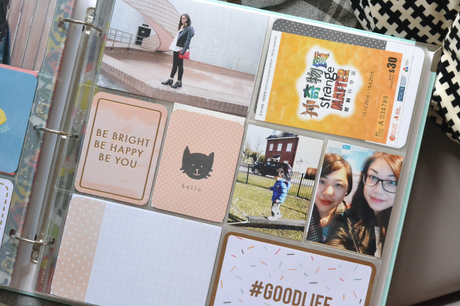 ETC. March
Part of my extended birthday included Ed Sheeran so here's a little snippet of a concert ticket stub infested page.
And then we went to the Science Museum, got lost on the way, and took lots of outfit photos.
In my overexcitement for new kit times, I made a page solely of mini cards. So pretty. Maybe I'll write some notes to slip in at a later time to note down my secret March thoughts.