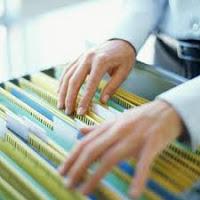 Patient again presented with extreme agitation.  A fellow psychiatrist, Dr. Keith Ablow,
speculated  today  that patient has a constant sense of victimhood. Patient feels that "Because America victimized him and countless millions of others, any person or party or movement that opposes his views and does not yield to him is not just his adversary, but abusive, predatory and even threatening. Again and again, President Obama has described members of Congress who insist on fiscal responsibility as having taken "hostages," "demanding a ransom," using "extortion," and threatening to "blow up" the government."
Even though, to the best of my knowledge, patient has never directly consulted Dr Ablow, this is a perceptive view. Combine that with Narcissistic Personality Disorder, cannabis-induced paranoia and patient is a slithering mass of psychosis. At today's consultation, patient flung himself headlong onto a sofa in his private quarters, buried his head in a pillow and wept. "Everyone is against me!" he cried. "I have created a legislative masterpiece and nobody will register for it. Woe is me."
I asked: "Have you considered that nobody may have  really wanted it in the first place?  Patient looked at me, his mouth agape.  "Don't be silly," he said.
---Dictated by S.H. Rink M.D.